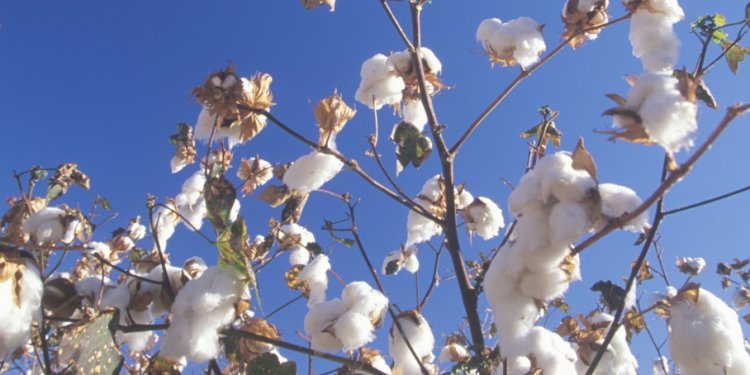 Information on cotton
A knowledge base for sewing and working with cottons.
Cotton presents itself in such a variety of fabrics that it's impossible to categorize cotton without a discussion of different weaves. General characteristics of cotton include, breathability, high absorption, comfort and durability. The following are some of the weaves we most commonly offer and their fiber characteristics.
Satin
The floater yarns on a satin weave give the fabric a slight sheen which dresses it up a bit and generally makes it softer to the hand. Good uses for cotton satins are separates such as jacket and pants/skirts or shaped tops. It does not work as well for silhouettes requiring drape unless it is very light weight.
Twill
A twill weave is a two over two construction which creates an angular pattern on the face of the fabric. A high-angle twill is called a tricotine, most often seen in wool, but can be found in other fibers as well. The angled weave allows for a lovely drape of the fabric while providing stability. It is often used for garments needing both qualities such as pants or skirts, but tailors nicely for jackets as well.
Plain Weave
A one over one construction is the most basic and still very useable fabrication for blouse weight cottons such as lawn, poplin, or broadcloth.
Shirting
Two-ply cotton shirting is some of the finest shirting available, made from fine two-ply yarns giving it strength and durability along with a lustrous finish.
Lawn, Voile, Batiste
These very fine cottons are lightweight and delicate. Great choices for blouses, lined dresses and skirts or special occasion garments.
Swiss Cottons
Swiss cotton refers to fabric that is produced in Switzerland. The cotton is imported from the finest sources in the world and then expertly processed to produce a high quality product. Sometimes the term Swiss cotton is used generically to refer to a high quality cotton fabric, but this is improper use of the term.
Note: The information offered in this fabric guide is meant to extend the customer's understanding of the fabrics that are offered in our online store and should not be considered a complete source for fabric and fiber know-how. Information provided here is a culmination of the knowledge of our staff as we work and sew with the various fabrics we sell.
Share this article
Related Posts