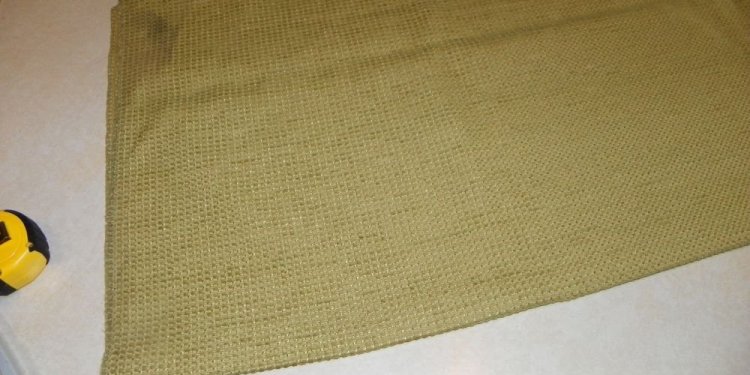 Nylon Upholstery Fabric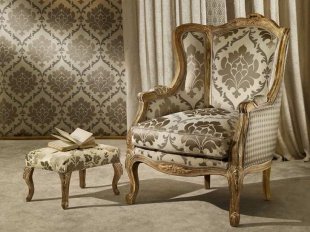 Upholstery fabric determines the appearance our furniture – sofas, chairs, armchairs, ottomans, bed headboard, etc.
Choosing the best upholstery is not an easy task as stores offer hundreds of kinds of upholstery fabrics for every taste, in almost any color and pattern. One and the same upholstery fabric will look in a different way on a chair, sofa or a bed headboard and depending on light conditions one color may appear gray, purple or brown-ish while it is actually a deep shade of green.
When choosing the upholstery fabric for your furniture you have a choice from numerous colors, textures and before making your final decision you need to know the most important properties of the different types of upholstery fabrics – durability, maintenance, functionality, comfort, etc.
The durability of upholstery fabrics depends on many factors – the nature of the fibers – natural or synthetic – the finish, the weave, etc. Fabrics are rated upon their performance on the "double rub" test which mimics the wear from sitting down and getting up. Depending on the number of double rubs, fabrics are rated in four categories:
Delicate Duty – Less than 3, 000 double rubs
Light Duty – 3, 000 to 9, 000 double rubs
Medium Duty – 9, 000 to 15, 000 double rubs
Heavy Duty – More than 15, 000 double rubs
There are a few simple rules for selecting the most suitable upholstery fabric. When you plan to upholster a set of seating furniture you do not have to choose identical upholstery for all the furniture pieces. It is better to match the pattern, style and color shades. Many designers use a different color for the upholstery of armchairs and sofas and chars. In this way you will avoid a monotonous appearance in the room, as seating furniture is often placed in the center of the room and one dominant color may look overwhelming. You can choose different types of upholstery if they are in harmony in terms of color and texture as well as with the rest of the upholstered furniture.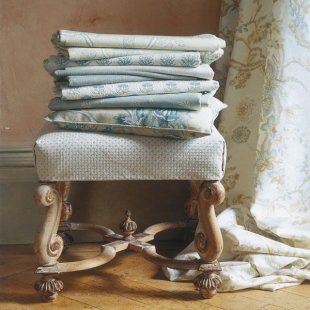 It is important to choose the right seller or manufacturer of fabrics for upholstery. The best place for buying upholstery would be the specialized stores. Check the manufacturer of the fabric that you like and if the name (brand) is not marked on the fabric itself, ask the seller.
Choose your upholstery depending on the overall design concept of your room. Keep in mind that the choice of fabric will also depend on the type of room. For example, if you are looking for a suitable, functional and durable upholstery for the breakfast nook benches, which is easy to clean and maintain, flock will be a good choice. When you are looking for upholstery for your living room you may opt for materials with different texture and characteristics. You need to measure carefully to determine how much fabric you will need but remember that you need a margin. When you are not sure you can consult with the seller or an upholsterer.
Further to that the choice of upholstery fabric will depend on where the furniture is going to be used – in a home, office or public area. Seating furniture for public areas will require practical, durable and dense fabric with high wear resistance and easily cleaned, preferably in darker tones. Chenille, velour, burlap, suede are suitable and practical for upholstering the furniture in private homes.
Upholstery fabric types – natural fabrics or synthetic fabrics?
How to choose between natural fabrics and synthetic fabrics? What are the differences? It is essential that you understand the quality and properties of the different types of upholstery fabric so that you can make the right decision.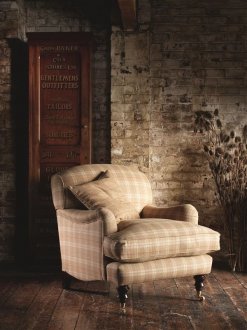 Natural are made of fibers from natural origin – wool, flax, jute, cotton, etc. – and they are anti-allergenic, environmentally friendly and breathing. However, natural materials have lower wear resistance and bigger potential for shrinking and creasing. Synthetic upholstery fabrics are made of synthetic fibers – polyamide or polyester and have high wear resistance, do not shrink and retain their color for a long time. The major disadvantage of synthetic fabrics is that they accumulate static electricity and have very low air permeability.
The group of natural upholstery fabric includes textile woven from fibers from plants or animals and are soft to the touch and practically versatile.
Cotton is soft, breathable, and durable, comfortable, cleanable, and economical, but it may get dirty and wrinkle quite easily. Cotton furniture upholstery is dyed easily but when exposed to direct sunlight, cotton may fade or get yellow. Usually cotton is blended with polyester, linen, nylon, etc. to increase its strength and resistance as well as to add texture. High quality cotton blends should contain from 45% to 60% cotton and are an excellent choice for washable slipcovers as well.
Linen is made of the flax plant. Elegant and unpretentious, resistant to pilling and soiling, linen upholstery is a great choice for a living room but bear in mind that it wrinkles easily. In addition linen is not suitable for heavy wear and when exposed to direct sunlight, linen tends to weaken. Linen blends wrinkle less but if you choose 100 % linen slipcovers, for example, it is advisable that they are dry cleaned to avoid shrinking.
Wool upholstery is very sturdy and durable and is almost versatile. Wool fabrics vary in texture and pattern but in general it has very good resistance to pilling, fading, wrinkling, and soiling. Wool is breathable, easy to clean and maintain and retains its beautiful appearance for many years.
Silk is a symbol of luxury. The fabric has excellent visual aesthetic, it is soft and pleasant to the touch and immediately adds class, style and sophistication to the interior. Silk upholstery is highly valued as silk fibers are one of the strongest ones and can be pulled and stretched to fit perfectly to the shape of the furniture. Silk does not wrinkle as easily as cotton or other natural fabrics but when exposed to sunlight it fades quicker and the fibers wear out quicker. It is advisable to place your furniture upholstered in silk in a room where it will not be exposed to direct sunlight. Silk requires a lot of maintenance as it absorbs liquids and is stained easily. Silk upholstery is not a good option for furniture used on a daily basis. It is advisable for formal living rooms or dining rooms where the furniture is not used often.
Moire is made of silk or satin, it is an excellent choice for formal living rooms and dining rooms as it has an impressive look and adds a sense of richness and luxury to any room.
Velvet is manufactured from densely woven fibers. It can be made of silk, cotton, linen, or wool. Depending on the fibers, velvet can be very luxurious – silk velvet – or more casual – cotton velvet. Velvet comes in a wide range of colors and styles. Usually velvet is dyed after being woven and the colors are very rich. However, velvet upholstery is very difficult to clean and maintain compared to other fabrics. Velvet has a shorter life span and tends to wear off quickly and also fades and stains which makes maintenance very demanding.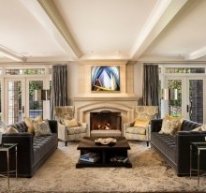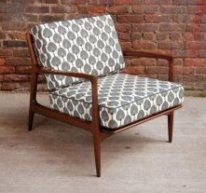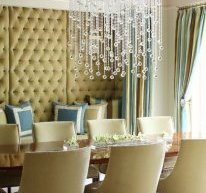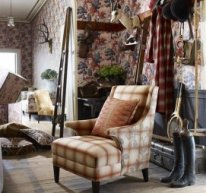 Share this article
Related Posts