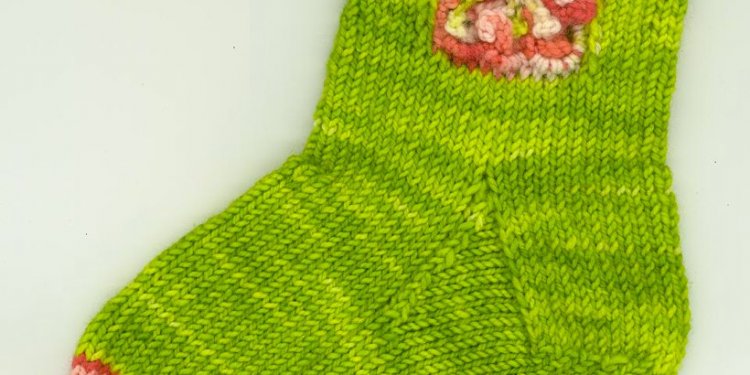 How to get fabric made?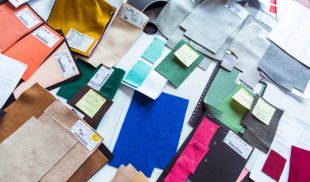 What our wool coats have in common: They're designed in New York, made from warm Italian fabrics and come in tons of brilliant colors (60, last time we checked). But each of our fabrics has its own unique qualities. Here, a look at what makes each of our signature outerwear fabrics—double-cloth, wool melton and stadium-cloth—so special.
DOUBLE-CLOTH:
Our brightest, smoothest fabric.
Double-cloth wool's refined "combed" texture takes bright dyes particularly well. And Italy's third-generation Manifattura di Carmignano mill, which we've been partnering with since 2001, is famous for its one-of-a-kind palettes. "Our dyes are made from secret recipes, " says the mill's owner, Filippo Tempesti.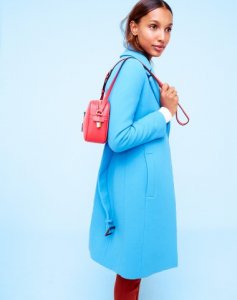 "Everyone here at the mill knows that J.Crew is color crazy. Nobody does color like them. We work closely with their design and production teams to get it just right."
— Filippo, Manifattura di Carmignano mill, Italy
"My favorite moment every season is when I open the J.Crew Style Guide and see what they've accomplished with my fabrics... They really come alive in the garments."
— Filippo, Manifaturra di Carmignano mill, Italy

WOOL MELTON:
Our very durable, heathered fabric.
This is one of our hardest wearing, longest-lasting fabrics—and where you'll find some of the softest
and most nuanced shades in our coat collection. Wool melton was originally inspired by military fabrics and has been rigorously wear-tested by our friends at Manifaturra di Carmignano mill, so it almost never pills.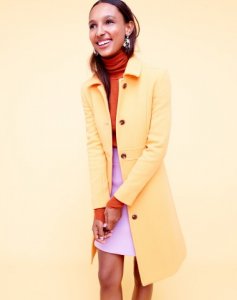 It also has the honor of being our eco-friendliest coat fabric: "The yarns are 100 percent recycled, " explains Filippo, "which adds to the unique finish of the coat."
"To create wool melton's dimensional, heathered effect, different-colored yarns are woven together by hand for a compact, felt-like finish."
— Filippo, Manifaturra di Carmignano mill, Italy
Hand-done details on the looms at Manifattura di Carmignano mill in the Tuscan region of Italy.
STADIUM-CLOTH:
Our warmest, softest fabric.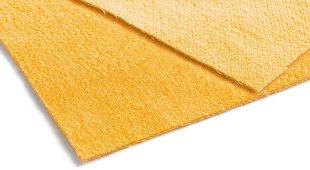 You know those cozy blankets you bundle up under at a football game? That was the inspiration behind our signature stadium-cloth, which was developed exclusively for us by Italy's Nello Gori mill in 2006. One of our main goals: to make the fabric as toasty as possible, while still making it lightweight. "Although it's not a heavy fabric, it still gives comfort and warmth, " says the mill's owner, Giovanni Carlesi.
"After four generations, we respect tradition, but we're also constantly improving and looking for ways to do things better."
— Giovanni, Nello Gori mill, Italy
MANIFATTURA DI CARMIGNANO
Est. 1934
Carmignano, Italy
Lorenzo Tempesti first opened his mill at age 20 to produce fabrics for the Italian military. But it was his signature double-cloth—a favorite of the country's upper-class women in the early 20th century—that really caught our attention. "Double-cloth has a long tradition, but we worked with J.Crew to improve the quality even more, so it's more feminine and wearable, " says current owner (and Lorenzo's grandson) Filippo.
NELLO GORI
Est. 1948
Montemurlo, Italy
Originally founded by Grandfather Nello to supply the linings for army boots, this fourth-generation mill (still a family business today) has grown into a fully vertical mill—or, in the words of current owner Giovanni, one place for everything "from yarn to finished garments."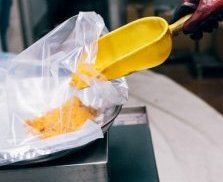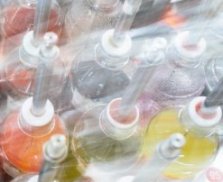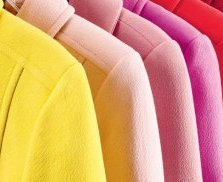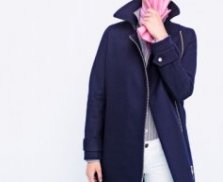 Share this article
Related Posts