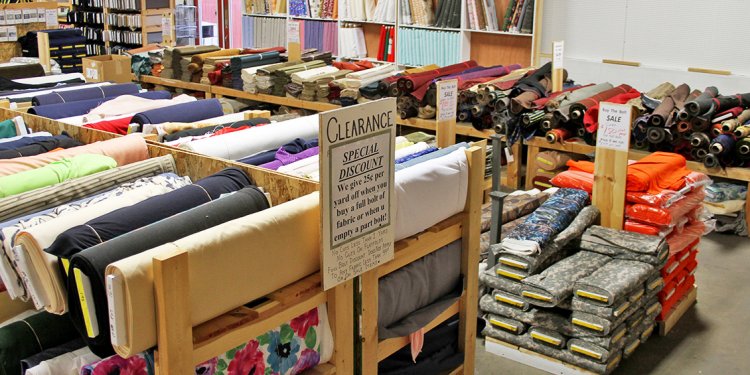 Fabric Stores Ohio

Jo-Ann: Making Quite an Impression for More than 70 Years
Originally a small cheese shop in Cleveland, Ohio, Jo-Ann Fabric and Craft Stores has become one of America's most exciting retail brands. And with more than 850 stores in 49 states, we're also one of the biggest.
Bursting with fabrics, craft supplies and inspiration, Jo-Ann is creativity personified. But our company is so much more. We're opportunity, community and education. We're a place where our greatest asset – and most creative resource – is our people.
Fueling Creativity with Fabrics and Sew Much More
As the nation's largest fabric and craft retailer in the United States, Jo-Ann has something for the maker in all of us. Shop any of our stores or Joann.com and you'll find a wealth of competitively priced merchandise – from classic to contemporary – for sewing, crafting and home décor projects.
On top of fabrics, we offer notions, floral & gardening items, frames, yarn, jewelry-making tools & supplies, papercrafting and foodcrafting favorites, art supplies, kids' crafting kits and educational items, along with finished seasonal & everyday home décor. In a number of our stores, you'll also find custom framing services, as well as educational classes for sewing and crafting enthusiasts of all ages and experience levels.
Our Character & Calling
The Jo-Ann character begins with our mission statement: "To spark the creativity that lives in every person." Our vision follows with being "the best fabric and craft retail brand – for our customers, our Team Members, our communities and our investors." We're passionate about making our mission and vision a reality, and we support them with our five core values: inspiration, compassion, accountability, respect and engagement.
Customer Engagement
Jo-Ann continues to grow, expanding into new markets every year and inspiring even more makers along the way. As we grow, we continue to search for new ways to connect with our customers. This desire has driven us to become a leading omni-channel retailer in our industry! Whether it's through print, e-mail, text messaging, Joann.com or social media, we strive to make connecting with Jo-Ann effortless. From idea through finished product, we're always available.
Jo-Ann Stores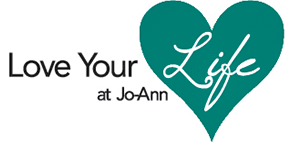 At Jo-Ann, our purpose – and passion – is to inspire creativity. We embrace new ideas and recognize the fulfillment and joy that creative pursuits bring to our customers' lives.
From idea through finished project, we educate, inspire and empower millions of customers at more than 850 retail locations across the United States and at Joann.com®.
As times change, so do our customers. To stay in step, we've adapted our creative, merchandising and marketing approaches to fit the lifestyle and aesthetic of today's new customers. Browse our aisles and you'll see how we stand apart.
Offering a wealth of choices, along with industry-leading know-how, Jo-Ann is a launching point for creativity. Fueled by our customers' desire to create, we never stop looking for new ways to inspire them. They enjoy expressing themselves through sewing, scrapbooking, crafting, yarn and needlework, home décor, jewelry, foodcrafting, celebratory and seasonal products.
Join our Team. Be part of something special. An invaluable resource, our Team Members are passionate, creative people who love what they do, and it shows. We invite you to share your creative spirit with our customers – from one-on-one customer advice to teaching a class. Expand your retail experience with Jo-Ann and find yourself on the fast track to running a multi-million-dollar business.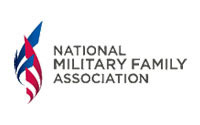 Whatever your professional pursuit, Jo-Ann is a place where you can share your unique voice and creative vision, all while contributing to a creative movement that is sweeping the nation.
District Manager Accountable for daily operation, merchandising, sales, profitability, shrink, payroll and development of their assigned district stores. Store Manager Accountable for the daily operation, merchandising, profitability and sales of the store. Also responsible for development, management and engagement of the store team. Assistant Store Manager Responsible for managing the daily operation, profitability, shrink, sales and development of the team. Freight Supervisor Responsible for freight processing and stocking functions during non-selling and/or overnight hours. Assigns floor tasks to the selling team as warranted. Inventory Coordinator Responsible for freight receiving, processing, and stocking functions. Maintains backroom standards and organization. Team Member Responsible for an exceptional in-store experience and excellent customer service on the sales floor, cutting counter and cash register areas. Key Holder Responsible for an exceptional in-store experience and excellent customer service through direct interaction and engagement with customers and team members. Framing Specialist Responsible for the sales of Custom Framing and ready-made frames. Learn new framing techniques & suggest framing design options.
Distribution Centers
Here, we control the flow of product to our entire network of stores. We do so by utilizing the smartest processes and latest technology. A vital part of our business, this state-of-the-art inventory distribution system supports our more than 850 stores.
At our DCs, our Team Members focus on quality and efficiency to ensure that Jo-Ann products – from fabrics to frames – are delivered safely to our stores and on schedule for our customers.
Whether you operate material handling equipment to unload or replenish inventory, fulfill orders or prepare the orders for shipments, you will be an integral component of our business. Here, teamwork, innovative thinking and attention to detail are the keys to our success.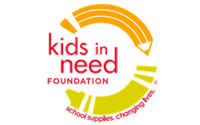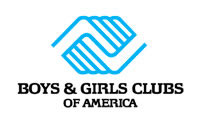 Share this article
Related Posts