How to dye wool clothing?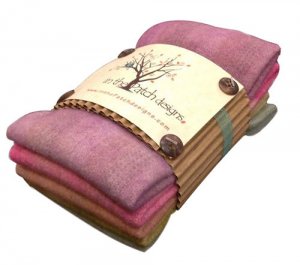 You can use wool fabric for many different purposes, ranging fromfelting to creating beautiful items of clothing and home decor. Wool, such as100-percent wool fabric, has many uses, as you can use it to createblankets or to make items of clothing or other projects. Natural wool features a neutral shade, requiring dying to expand its color palette, but dying wool fabric requires a deft touch, because the natural fiber remains prone to shrinking if not done properly. Many types of dye exist that work well with wool fabric to create a colorfast finish in colors ranging across the spectrum, from soft pastels to vividly colored brights, and you can find it in local brick-and-mortar stores or among the listings on eBay.
Types of Wool Fabric
Wool fabric comes in a variety of weights and textures, including wool velvet, sateen weave, and performance wool. With so many choices, many choose to use wool fabrics in an array of products.
Fabric Type

Examples

Pile Fabric

Wool velour

Wool velvet

Face yarn

Knitted Fabric

Double bar raschel

Performance wool

Worsted Fabric

Smooth finished worsted wool

Woven Fabric

Flat weave

Plain weave

Twill weave

Sateen weave

Double cloth
1. Select the Fabric
You can begin by finding a wool fabric that works for your project at hand. Fabric is available by the yard, by the bolt, or as remnants, and you can also dye neutrally-colored manufactured wool items, such as blankets or clothing.
2. Select a Color
You can dye wool fabric a single color, or you can dye several pieces of wool in different colors. Once you choose a color palette, seek dyes designed for wool dyeing and choose an acid dye specifically manufactured for dyeing natural fabrics, such as wool or silk. You can find these dyes in local craft stores, as well as online.
3. Gather Materials
In order to successfully dye wool, you must gather several materials, including wool , acid dye, Jet-Dry (which prepares the wool for dyeing), a large pot or tub, rubber gloves, tongs, protective clothing and surface coverings, vinegar, measuring cups and spoons, and non-iodized table salt.
5. Heat the Water
Next, fill the large pot with water and 1 tablespoon of non-iodized salt, which helps to distribute the dye color evenly throughout the wool. Make sure to bring the pot to a simmer, not to a boil.
6. Mix the Dye
Follow the manufacturer's instructions for mixing the dye, mixing the colors of dye as necessary to create the appropriate shade.
7. Dye the Wool
Add the dye to the pot and mix it. Then, add the soaked wool. Stir when adding, as well as occasionally throughout the dying process to create a deeper shade. Cover the pot and allow it to simmer for 30 minutes.
8. Set the Color
Uncover the pot and add 1/3 to 1/2 cup of white vinegar, which sets the color into the fabric. Stir the pot to distribute the vinegar evenly and cover it to allow it to simmer for an additional 30 minutes. This creates colorfast wool.
9. Finish Soaking and Rinse the Wool
Turn off the stove, leaving the pot colored to allow the wool to soak overnight. The next day, remove the wool from the pot and gently squeeze out any excess moisture. Put the wool in an empty washing machine and run the rinse and spin cycle.
10. Dry the Wool
Put the wool in the dryer with a fluffy towel and a fabric softener sheet on medium heat and tumble the wool until it dries. Finally, remove the wool from the dryer and use it or fold it to put away for later use.
How to Buy Wool on eBay
To find wool and items for dyeing it, you can visiteBay, where you can enter applicable keywords in the search field available on any page of eBay. Upon receiving your search results, you can choose from existing categories to further refine your results for what you need. Shopping on eBay yields a treasure trove of finds for crafters seeking materials. DIYers can find an array of wool items, such asvintage wool fabrics, wool clothing, andwool yarn, while craft sellers offer items for dyeing wool, such asacid dye. If you love to buy and dye wool, you can get started almost immediately on a new and exciting project.
Share this article
Related Posts