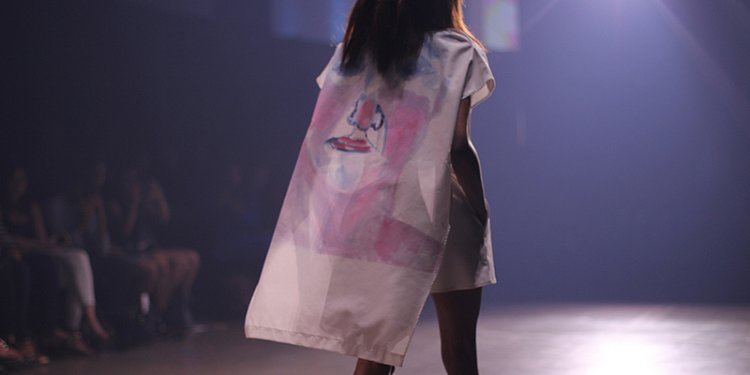 Silk fabric characteristics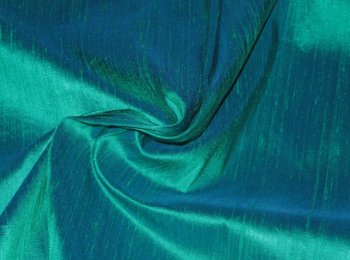 Silk is a natural fiber that comes from the cocoon of the silk worm and requires a great deal of handling and processing. Silk fiber was firstly produced in China and then the production extended to German, France, Turkey, Italy, India and Bangladesh.
Silk's textile origins date back to 6000 BC, when the wife of the Yellow Emperor went for a walk among damaged mulberry trees and noticed glistening threads attached to worms eating the plant's leaves. Still today China is the main producer of Silk, also because the production of silk worms relies on many environmental elements which affect the feasibility of silk production in other parts of the world.
The fiber that has been processed can be woven or knit into a variety of fabrics like:
Crepe de Chine, a lightweight fabric made by twisting some fibers clockwise and others counterclockwise. The twisted fibers, that give a crepe look, are then woven in a plain-weave fabric. Both sides of the fabric look the same.
Charmeuse, the traditional fabric generally known as silk. The back of the fabric is a flattened crepe while the front is a shimmery satin weave.
Dupioni, plain weave crisp type of silk fabric naturally irregular in texture created with the threads from two different silk worms.
In spite of its delicate appearance fabric obtained with silk is very strong and flexible at the same time. Due to its characteristics and the hard production process it's the most expensive fabric and it's used primarily for bridal wear, lingerie, dress shirts, scarves, ties and luxurious accessories. The shimmering appearance for which silk is prized comes from the fiber's triangular, prism-like structure, which allows silk cloth to refract incoming light at different angles, but it's a protein fiber and like wool it's very sensitive to a range of chemical situations and cannot withstand prolonged exposure to high alkalinity and it become brittle with age and exposure to sunlight.
It's the ideal fabric whether in summer and winter because has a natural temperature-regulating properties.
Share this article
Related Posts