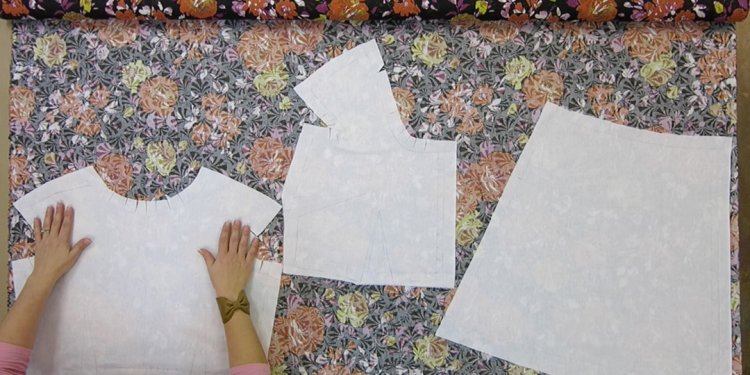 Muslin fabric characteristics
The definitions of muslin vary greatly across the world, so I am going to do a whole post on the history and terminology of muslin.
Lawn: Plain weave sheer fabric, originally of linen, but now also describes cotton fabrics. Lawn is made from very fine (thin) high thread count carded (prepared with a brush) yarns. Lawn is always made with an even weave using even yarns to produce a smooth, untextured surface. A crisp finish is frequently applied to lawn fabrics, and occasionally to other fabrics, which are then said to have a 'lawn finish'. Comes from Laon in France, which used to be a major producer of linen lawn.
Voile: comes from the French word for 'veil'. Historically it was made of cotton, or a cotton linen mix. Today there are voiles that include polyester, and some of the new bamboo fabrics could also be considered voile. Voile can be any colour or pattern. Voiles can have woven in stripes, and voile variants can have other surface patterning applied.
A detail of the voile fabric the Regency frock is made from
Voile fabric with woven in stripes. This is too tightly and evenly woven for muslin
Another shot of the same muslin, showing the sheerness of the fabri
Voile petticoat with sateen stripes
Making a toile for Madame O's pet en l'aire out of voile
This voile fabric is a cotton and bamboo blend. Bamboo is not traditionally used in voile, and lends a crispness to the fabric, but I still feel this is best described as a voile.
Another voile with woven in stripes.
But the above explanation is a really simplistic way of putting it. There are other fabrics that also fall into the same spectrum of fine, lightweave fabrics, and modern fabric manufacturing creates a whole spectrum of weaves which muddy the lines between the three.
Other similar fabrics:
Organdy/Organza: Organdy is made of cotton, organza is made of silk (and these days synthetic fabrics. It could be described as organdy with filament yarns). Organdy and organza are extremely sheer (sheerer than lawn) and crisp. Like lawn they are plain weave fabrics with fine, even yarns. These yarns have been combed rather than carded (like nainsook) and are treated with acid in a process that adds to the sheerness and crispness of the finished project.
My silk organza petticoat
A fabric that blends the lines between organza, lawn, and voile. The sheerness of the fabric is reminiscent of organza, the even weave is a characteristic of lawn, and the softness handle is voile-like. I would call it an organza-voile.
Batiste: A fine, soft opaque fabric which is made in the same way as organdy/organza, but not given the acid finish which gives organza its characteristic translucency and crispness. Batiste is extremely soft and fine but not translucent. These days, it can be made in cotton, wool, polyester or a blend. I've never heard of linen or bamboo batiste, but that doesn't mean they don't exist.
Nainsook: Exactly like lawn, but made with combed (prepared with a comb) yarns rather than carded (prepared with a brush). This gives it a slightly more lustrous finish. But I still can't tell the difference on sight.
Nainsook bias tape. Note the lustrous shine.
Holland: Plain weave, fine yarn linen fabric. Like lawn it can be treated with a glazed finished, which is referred to as a 'holland' finish. Very similar to lawn, but always made of linen. Historically (back when all lawn was linen) holland referred to lawn from continental Europe, and was sometimes called 'holland lawn'. These days holland is not as fine as lawn.
Gauze: a fine, soft fabric with a plain, very open weave. Very open muslins are gauzes. Fibre content doesn't matter with gauzes. The name comes from Gaza in Palestine, which was a centre of fabric production in the Middle Ages.
Net: Frequently used to refer to soft fabrics with mesh patterns, irregardless of their fibre makeup. Sometimes used to refer to fabric very similar to voile, but only in white and cream colours. Soft tulles are a kind of net (so all soft tulle is a net, but not all net is tulle).
Tulle net on an early 20th century wedding dress
Embroidered cotton tulle, turn of the century
Cotton tulle net
More help for telling the fabrics apart:
In order of crispness (from softest to crispest):
Muslin, Net, Gauze
Voile, Batiste
Lawn, Nainsook, Holland
Organdie/Organza
In order of tightness of weave (from loosest to tightest):
Muslin
Gauze
Net
Voile
Nainsook
Holland
Lawn
Organdie/Organza, Batiste
In order of fineness/smoothness of thread (finest to roughest):
Holland (historical), Lawn, Nainsook, Organdie, Organza, Batiste
Holland (contemporary)
I hope this has clarified these fabrics for you, not just made you more confused! And feel free to add/correct if you have heard a different explanation for any of the fabrics or have further information!
Share this article
Related Posts