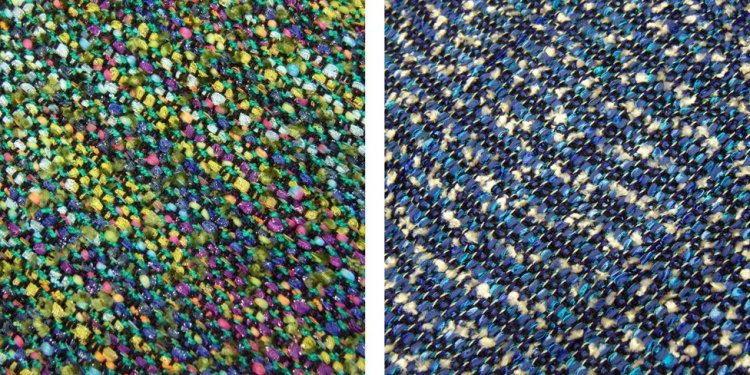 Handwoven fabric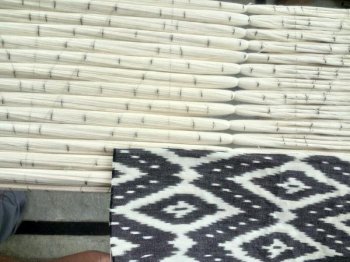 Many of Passion Lilie's fabrics are hand woven and dyed through the ancient ikat dyeing process. Ikat, meaning "to tie" or "to bind" in Indonesian, involves applying bindings, which resist dye penetration, to the threads in the desired pattern, the threads are then dyed, the bindings are removed and finally the threads are woven into fabric. The patterns can be extremely intricate depending on the number of colors and bindings that are used. During ancient times, because its creation was so time consuming, ikat dyeing was often a status symbol of wealth and power.
(1) Several rows of yarn are stretched out through the length of a house. This length is approximately 10 meters and will create 24 meters when woven. (2) The designer draws lines across the yarn to indicate the design.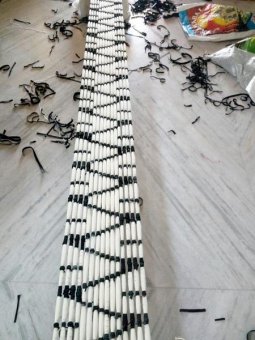 (3) Rubber bindings are placed on the yarn according to the markings of the designer. These bindings will resist the dye. (4) The yarn is then dyed with the initial base color.
(5) The yarn is stretched out on poles in the sun to dry. Sun is very important in this process. The binding are removed and if a second or third color is used in the design, then steps 1-4 will be repeated. (6) Once the yarn is completely died and dry. The yarn is placed on cones and on the loom.
IIt takes 32 cones of yarn to make 24 meters. There are two kinds of looms- a manual and an electric. Manual takes 16 hours and electric about 12 hours to spin 24 meters. The design process takes about 5 hours and the dying and drying process can take another 1-3 days for 24 meters. Once the loom has been spun, the 24 meters of fabric are ready!
Share this article
Related Posts