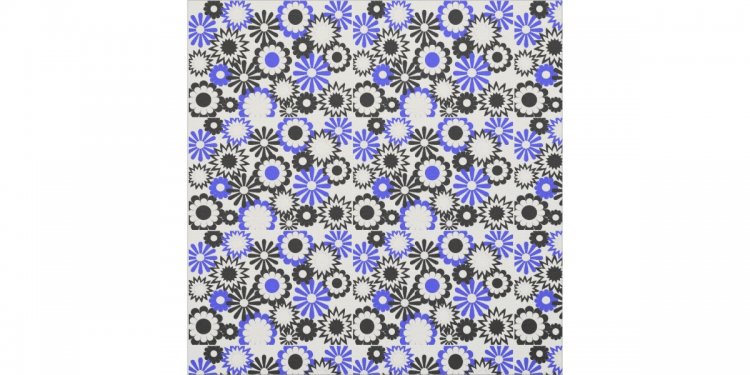 Floral Material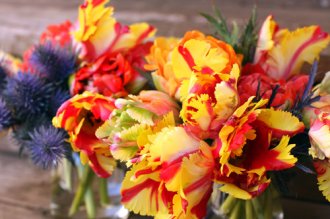 Held its 8th annual Tulip Exhibit this past weekend, and I was thrilled to be a part of it again this year. Local floral designers, garden clubs and floristry schools came together to transform the small Cemetery chapel into a mecca for tulip lovers. I love using branches since they allow for an organic look to the design. Here, curly willow branches provided the main structure, dyed loofah was suspended from the branches, and tulips, thistle and statice were nestled inside the loofah in water tubes.
After the exhibit, I placed all the tulips into vases. What an explosion of color. Happy colorful spring!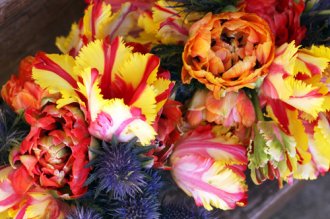 We're finally getting a break from the rain, but it seems fleeting based on this week's weather forecast. I'm looking forward to the sunny (and warmer) days of spring! I just set up a permanent floral installation for one of my clients that will be up through mid-summer. It features willow branches, dyed loofah and silk flowers ~ working with the spring colors and whimsical loofah reminded me that sunnier days are just around the corner!
I had an opportunity to do a fun holiday installation this week at in Alameda. It was a site-specific installation along the bar in their tasting room using oak lichen branches. The lichen provides a beautiful texture and color ~ one of reasons you see it used during the holidays for everything from wreaths to wintry tableaus to, well, holiday installations. The ornaments are just plain festive, but the glass orbs were filled with faux poinsettias, LED lights for some overhead twinkle, and Hershey's holiday kisses.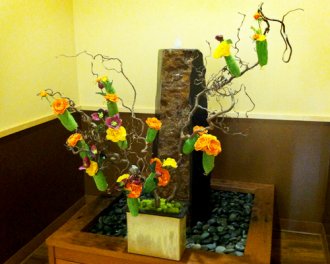 I'm not even a huge chocolate lover, but there's something magical about a Hershey's kiss wrapped in holiday foil!
I've been busy with weddings, and all of a sudden it's the middle of August. In between weddings, I've been designing floral installations in the tasting room at Rock Wall Wines in Alameda. The monthly installations are made from dried, preserved and faux materials, making them last the whole month. I think about these designs right before I go to sleep, and sometimes have to get up to do a sketch or jot down some notes. It's pure fun.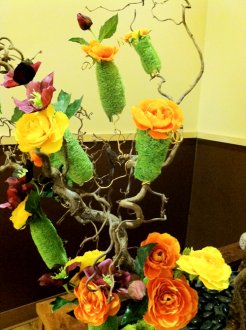 I just noticed that my last 2 blog posts were about dried and preserved arrangements ~ here's to number 3! Sometimes you just have your own internal theme :-). This arrangement uses grapewood, mushrooms, hydrangea, thistle and craspedia. I love working with dried and preserved materials because you can hot glue them, and they don't need a water source. Dried materials are more expensive than fresh botanicals (at least twice as much) because of the drying process, and they can also be more labor and design intensive to work with, because each material has to be secured into place. The upside is that they last so much longer than a fresh arrangement. And because they don't require a container, you can create compositions that are like abstract sculptures.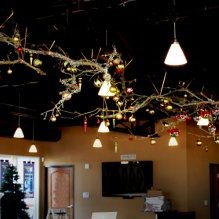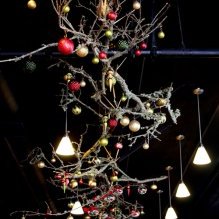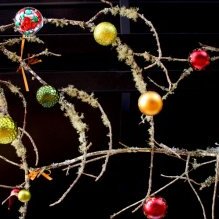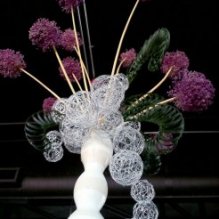 Share this article
Related Posts