Brocade Fabric Dress
I finished this dress a couple weeks ago, and finally got to wear it yesterday! Jeff and I went for a little day trip up to Hudson, NY, to do some antiquing. It was a gorgeous day.It runs big, so I definitely recommend making a muslin for this one. I made a 14 and ended up sizing down to a 12, and still removing some bodice ease.
I used a really pretty cotton/rayon brocade that was surprisingly tricky to work with.
It has a crinkle texture that has a mind of its own, and a heavy-ish drape that makes it slip and slide off grain easily. The bias portions of the skirt expanded a good 4" when I let it hang over night! I had to do a lot of evening up.The fabric is reversible, so I made use of the wrong side on some added pockets and an applied waistband.The pockets are self-lined and then folded down to reveal the inside. I stitched them on by hand with embroidery thread and then added a decorative button.
A few inside details. I lined the top in radiance sateen, which is a lovely silk/
cotton blend
that feels great against the skin. The skirt is lined in white silk crepe de chine.I added a facing to the neckline, serged the bottom of the facing, and then edgestitched it to the lining.The armholes are finished with purchased bias tape that is stitched by hand to the lining on the inside. It's kind of like a mini facing.I can see myself wearing this one a lot this summer!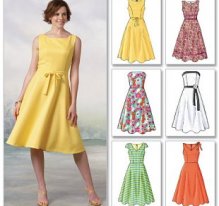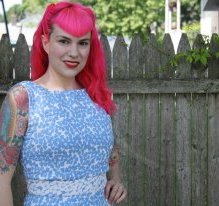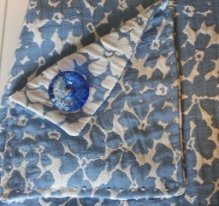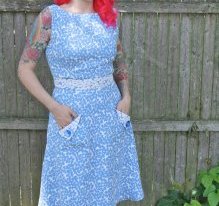 Share this article
Related Posts