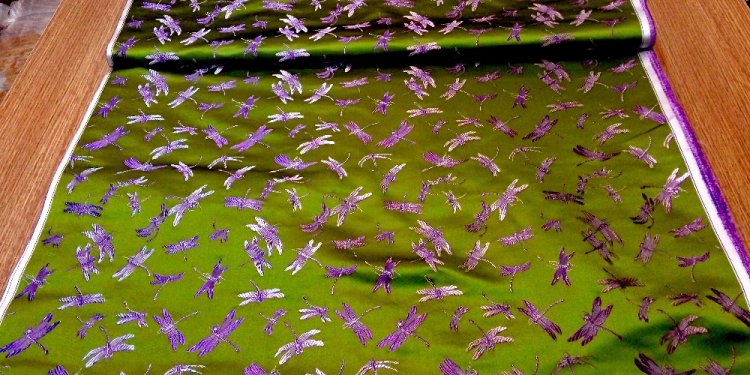 Green Brocade Fabric
The total time required would be order processing time plus shipping time. All stock merchandise will be dispatched for shipment within 2-3 working days of receipt of order. Specially, we hand make every wedding and prom dress according customer's detail requests. It usually takes about 25 days to custom make. You will be notified via email of any back orders, or other delays in shipping your order.
We offer delivery via Registered International air parcel which takes up to 10-14 working days to receive your goods. We also offer Worldwide Express service which takes about 3 working days for you to receive your goods.
rough estimate time for delivering to any major city in the world would be as below:
Stock Orders with Air Parcel Shipment: 12 to 17 working days
Stock Orders with Express Shipment: 5 to 6 working days
Alteration or wedding and prom dress Orders with Air Parcel Shipment: one month and a half
Alteration or wedding and prom dress Orders with Express Shipment: one month
2 Q: Can I return or cancel the dress if I change my mind?
GoodOrient guarantees our product to be totally satisfied by you, and is very flexible on our return policy. However due to certain products that maybe customized to an individual's fitting, we will be unable to offer such perks to our customers.
We allow ALL BUT THE FOLLOWING products to be returnable/refundable:
- Custommade clothings.
- Personal name imprinted T-shirts
- discounted and bargain selection items
- items purchased over 45 working days
- items damaged by improper cleaning method
- Wholesale Orders (non-refundable, size-exchangable only)
f you want to cancel the order and your order has not yet shipped, we can cancel it for you. A 5% bank charge, and an additional 5% cancellation charge will be imposed to offset the charges of online payment gateways. However, we shall not be able to process a cancellation once your order has been shipped. So, please contact us at once when you change your mind. Thank you very much.
3 Q: Can I order a dress in a different style/fabric/length?
Yes, we accept custom-made order for a wide variety of clothing. You can choose style/fabrics from all of clothings or fabrics that you can see from our website. Just inform us your detail requests.
4Q: Will my dress exactly match the color I see on your website?
While we have made every effort to display as accurately as possible the colors of our products that appear on the Site, the actual colors you see will depend on your monitor. We cannot guarantee that your monitor's display of any color will be accurate.
Share this article
Related Posts