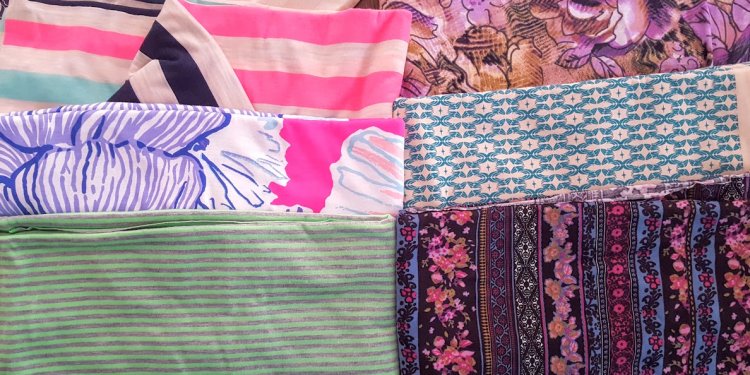 Cotton Blend Jersey knit fabric
The requirements in terms of wearing comfort with sportswear, underwear and outerwear are widely linked to the use of new fibers. Today, Tencel fiber is one of the most important developments in regenerated cellulosic fiber. However, the relation between Tencel fiber properties and fabric characteristics has not been enough studied in the literature especially the influence of fiber materials on mechanical, Ultraviolet Protection Factor (UPF) and absorption properties. Therefore, in this study, knitted fabric samples were manufactured with eight different yarns with two fabric types (single jersey and single jersey with Lycra). 30/1-Ne yarns from natural and regenerated cellulosic fibers: 50% Tencel-LF/50% cotton, 67% Tencel-LF/33% cotton, 67% Tencel-STD/33% cotton, 70% bamboo/30% cotton, 100% bamboo, 100% Modal, 100% Micro-Modal and 100% cotton were employed. Then, all the produced fabrics were subjected to five cycles laundering and then flat dried. The results show that 67% Tencel-LF/33% cotton has more flexural rigidity and withdrawing handle force than 67% Tencel-STD/33% cotton fabric, while 67% Tencel-STD/33% cotton has a merit of durability during bursting test. Blending Egyptian cotton fibers with bamboo and Tencel as in 70/30% bamboo/cotton and 50/50% Tencel-LF/cotton improve UPF of the produced fabric.
Keywords
Tencel

;

Lyocell

;

Tencel-LF

;

Tencel-STD

;

Bamboo

;

Micro-modal
1. Introduction
Regenerated cellulose fibers are increasingly used in apparel production driven by the continuous improvement of their inherent qualities and introduction of new brands in the market like TENCEL. This study aimed at studying and comparing Tencel fibers to other regenerated cellulosic fibers and their blends with cotton.
The natural and regenerated cellulose fibers maintain their reputation, where it provides apparels the best softness, strength and good appearance.
Cellulose fibers are included in the group of high comfort fibers. One of the essential developments in new regenerated cellulosic fiber technology is "TENCEL Fibre Process" which is the recorded trademark of Courtaulds Fibres Ltd. Company that uses N-methyl-morphine-N-oxide (NMMO) that is used to dissolve cellulose. The generic name for Tencel is Lyocell .
The versatility of this fiber produces outstanding fabrics for both men's and women's casual and tailored wear, as well as women lingerie. Furthermore, the reason for its current emergence on the market is that Lyocell fiber has the advantage of being used in a less contaminant spinning process than the one for conventional viscose, , and .
Lyocell is produced from wood pulp using a solvent spinning process. More than 99% of the solvent is recycled within the process, making the fiber production really environmentally accountable. The standard fiber produced is 1.4 dtex, 38 mm, but it can be produced in a range of linear densities and staple lengths. The fiber has a smooth surface and a round cross section, giving high luster in the raw state .
The Tencel fiber has a circular cross-section and it has a smooth surface as a result of its spinning process, where the cellulosic fibers undergo quick and high penetration of solvent which leads to consistent coagulation. The special spinning method of Tencel from conventional viscose fiber causes the formation of very long exclusive crystalline arrangement of its cellulose units which are extremely greatly oriented in the longitudinal axis of the fiber .
These factors cause significant differences in fiber properties. Tencel fibers have a high degree of crystallinity and are composed of elementary fibrils, oriented nearly parallel to the fiber axis. Between some of the fibrils are long thin voids. When the fiber as a whole is hydrated, swelling occurs, which changes the void size shape and orientation. This leaves spaces in the structure across "filled amorphous regions" with which the crystalline units are connected by hydrogen bonding and .
Share this article
Related Posts