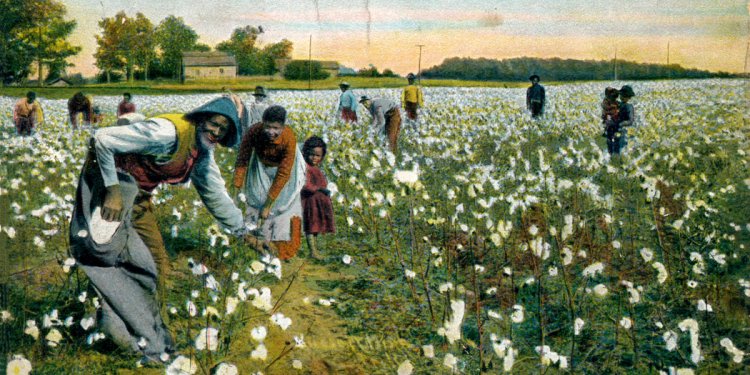 Cotton Industry History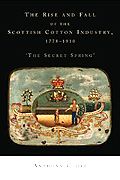 Tony Cooke has made a notable contribution to our understanding of early industrialisation and its impact, including some important studies of textile history and the heritage of the industry. Some of his early work focused on the great inventive genius and sharp business operator, Richard Arkwright, and it is no surprise that we meet the inventor and his devices early on in Cooke's wide ranging and comprehensive history of the Scottish cotton industry.
This is both a work of synthesis and extensive new research. Cooke has trawled every major archive and many smaller collections in Scotland and elsewhere to construct a detailed picture of the industry. He has also looked at many sources, such as legal records in the National Archives of Scotland, which have rarely been tackled by historians who either did not know of their existence or found them too dusty and troublesome. But Cooke's work on sequestration or bankruptcy cases, inventories of land, machinery and other property, linked to estates and wills, reveals a vast quantity of new information about the industry and its masters.
Most industrial or business histories tend to be essentially chronological and developmental, but here the industry is examined both chronologically and through specific treatment of major themes such as an examination of the industry's precursors, its technology, its capital and employers, its markets, labour and work, all placed in broader economic and social contexts. Throughout important comparisons and contrasts are drawn with the experience of the industry in England, on the continent, and above all, the United States, where cotton textiles were established almost as rapidly as in Scotland.
Like other textile manufacturing cotton had a long pre-history, an extended and so-called 'proto-industrial' phase common to those regions where cloth making of one kind or another was established and to the regions where cotton ultimately took off in Lancashire, Cheshire, Derbyshire, Nottinghamshire and the Scottish Lowlands. In Scotland, as in Lancashire, there was an important link to linen, in skills, technology and capital formation. Another significant source of investment in the new industry was the Atlantic trade, Glasgow and the Clyde being to the west of Scotland (and well beyond) what Liverpool and the Mersey were to Manchester it and its hinterland. The third source of capital, though as difficult to quantify as the others, was the landed gentry, the great majority of whom embraced cotton manufacture as an extension of their 'improving' agendas (there were other explanations, to which we'll come).
While it can be reasonably claimed, as Cooke does with some reservations, that the Scottish cotton industry in its early stages owed much to technological transfers from England, the Scottish linen and silk industries were already benefitting from mechanisation encouraged by the state (through the Board of Trustees, set up after the union with England to encourage manufactures), by the British Linen Company, and organisation by large-scale capitalists, like David Dale, who made his fortune in linen, becoming one of Glasgow's merchant princes. Dale was to prove untypical in the extent of his involvement with the new industry, but he was not alone.
Given the relative simplicity of the technology involved in mechanised spinning it might strike us as surprising that the breakthrough to mass manufacture was so long delayed, but within a few years of Arkwright's various inventions, the industry began to take on dynamic of its own, separate from its hybrid existence with linen. It seems probable that piracy played a big part in Scotland, as it did in England (and on the Continent and in New England), but in any case the patent laws did not strictly apply north of the border. Arkwright thus made deals with merchants and landowners to install his machines in several of the massive mills which typified the earliest phase of factory spinning, and to provide initial training at his headquarters in Cromford.
Share this article
Related Posts