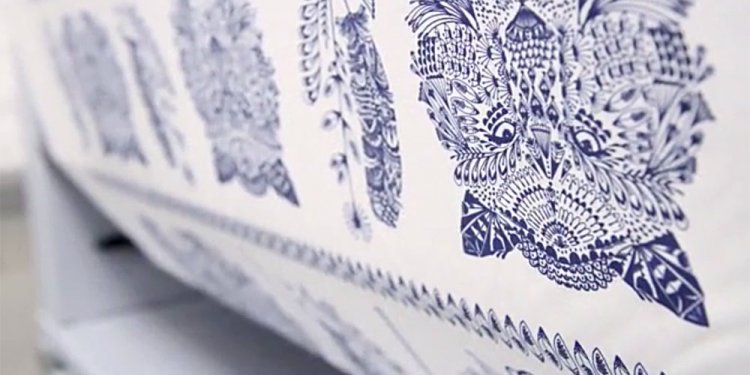 Digital fabric printing
First2Print™ is a large format digital fabric printing studio that supplies custom printing services to designers, merchandisers, artists, manufacturers and sewers from around the world out of our central NY and LA office locations. We focus on digitally printing your designs onto our tested and approved fabrics.
First2Print™ carries a wide selection of pre-treated silks, polys and nylons to print on. We also carry organic options as well. Please click here for a more comprehensive list of options. We offer permanent and non-permanent printing options with acid, reactive, disperse and aqueous dye printing methods. When we handle a job for you, you will need to let us know what your desired end result is for your printed fabric so we can determine the best process for digitally printing it.
Turn around time is determined by the production schedule when the project scope is officially submitted to project management.
Dye Based Printing
Non-permanent printing on fabric for samples and yardage
fabrics: cottons & silks
production time: 4-6 business days
Dye Sublimation Printing
Permanent printing on fabric for samples and yardage
fabrics: polyesters & recycled polyesters
production time: 7-10 business days
Acid Printing
fabrics: silks & nylons
production time: 10-15 business days
Reactive Printing
fabrics: cottons & organics
Additional Services
File set up
Color matching
Creative color development
Project consulting & workflow guidance
Share this article
Related Posts