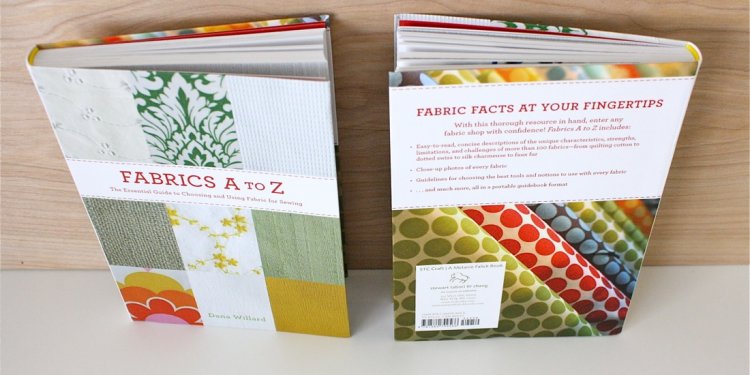 What are Knit fabrics?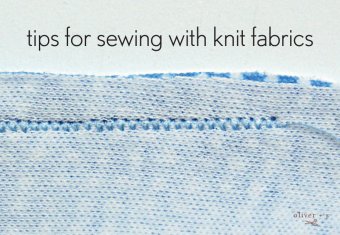 Everyone is excited about knits right now. I must admit, I didn't have much interest in sewing knits when Moda first approached me with the idea of adding interlock to the City Weekend fabric collection. But when the sample fabric arrived, I realized what a wonderful opportunity I had been given. The fabric quality is simply amazing–unlike any knit I've ever used before. It's substantial and stable, not spongy and fuzzy or thin and whimpy like so many knit fabrics.
Once I started using this interlock in the studio, I quickly remembered how easy and fun it is to sew with knits. I've been converted, and I've put together some tips and hints to show you how easy it is.
Getting Started
As with any fabric, wash and dry your fabric before you start cutting. Knits tend to shrink more than woven fabrics. The City Weekend interlock shrinks about 8% (which is substantially less than the 15% or more seen in many knit qualities), but you don't want your beautiful project to get 8% shorter the first time you wash it, do you?
Use all-purpose thread and, preferably, a ballpoint needle. Also note that, whether you're sewing on a standard sewing machine or a serger (see the guidelines below for sewing on a machine vs. a serger), be careful not to stretch the fabric as you sew. Just feed it through the machine evenly for a nice seam. Interlock stretches on the cross grain and doesn't "recover" as quickly as jersey knits. If you stretch as you sew, your finished garment can end up wider than you intended. Interlock doesn't stretch much on the vertical grain, so pay attention to the direction of the stretch when you cut your fabric so you can take advantage of it.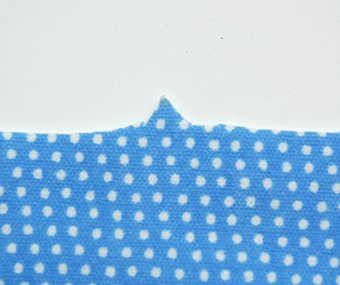 Because the seam allowances for knit patterns are small (seam allowances for Oliver + S patterns are 1/2″, but for sewing patterns using knits we have reduced the seam allowances to 1/4″ to reduce bulk and to work nicely with a serger), mark notches with chalk, a fabric marker, pins, or by cutting them to extend outside the cut edge instead of cutting into the edge of the cut fabric. Here is an example of the notched edge of a knit:
Using a Standard Sewing Machine
Sew all seams with a stretch stitch (some machines have special stitches specifically designed for sewing knits) or with a narrow, shortened zigzag stitch, about 1/16″ wide by 16 stitches long (that is, eight zigs and eight zags to the inch).
While you can leave the seam allowances unfinished, I prefer to finish them together, stitching over the raw edges with a regular zigzag stitch.
Using a Serger
A serger will stitch, trim the seam allowances, and finish the seam allowances all at once. A three- or four-thread overlock stitch is suitable for most purposes. If you're unsure of the fit, baste the seams first to check before stitching. Be sure to guide the fabric so only the 1/4" seam allowance is used as you stitch. Press seam allowances to one side unless otherwise instructed.
Share this article
Related Posts