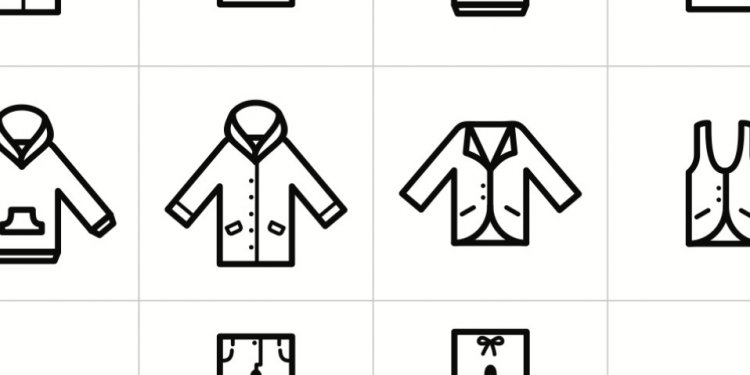 Process of making clothes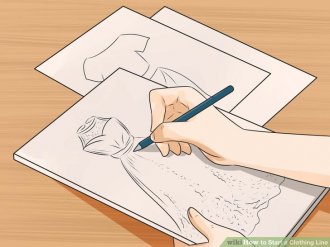 This is the fun part for many people, but it's only 10-15 percent of the process! Make sketches, get feedback, and decide which ones will constitute your first collection. Pick out fabrics and materials that are cost effective and current.

Ask whoever is producing your line whether there are any restrictions, such as if they can't print certain colors. If you are designing a T-shirt line, get the following information from the printer: size specifications (specs) of the design (how big it can be), the type of shirt you want to print on, and the weight/quality of the fabric (for example, choose thinner, less expensive fabric for summer clothing lines).
Detail is everything. When you do your sketches, create a layout that shows every detail clearly and uses the proper terminology. If you don't know what the terminology is, find a photo and show it to the manufacturer and ask what they call it. Learn the jargon and be prepared to properly identify the fabric you wish to use by weight (yield), content, and construction. After you have created your designs, you should create a pattern of you product. This is the blueprint of your clothing and is used by manufacturers to mass-produce your designs.

Design your collections according to season. Collections are usually designed by season. Most departments stores buy at least two seasons in advance, while smaller stores buy one to two seasons ahead. You'll need to time your design, production, and delivery accordingly.
Produce the designs. Bring your sketches to a seamstress, manufacturer, or screen printer. Typically, a prototype or sample is created so that you can be sure that the clothing is going to be produced the way you want it to be. No matter what, be sure to ask lots of questions, and always get everything agreed upon in writing.
Find your manufacturers. Do an Internet search for "clothing manufacturers" or "design clothing." There are also online platforms available that help fashion brands to connect to manufacturers.
Many people use garment manufacturers overseas because the costs are lower. Keep in mind that many overseas manufacturers only do large quantities, so ask about minimums before proceeding. Shop around, and ask for turnaround times and how fast you can get samples sent to you (they should provide samples before your designs are finalized for production).
Another way of finding suitable suppliers is through trade fairs. Here you are able to actually speak to the manufacturers, which very important.
Bear in mind the conditions of manufacture — consumers are much more conscious about "sweat shop labor" than in the past and will penalize clothing lines that use it.
Share this article
Related Posts