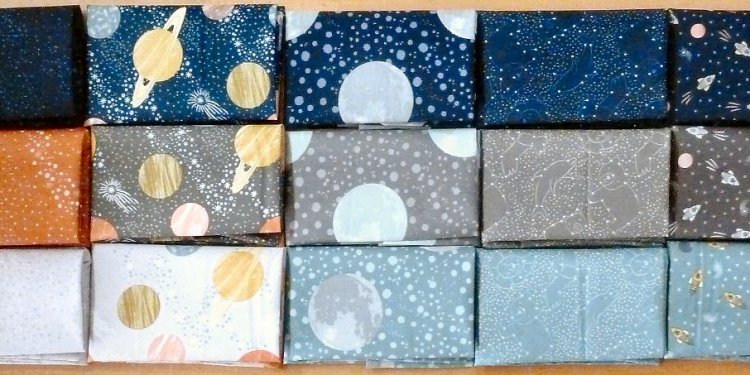 Japanese woven fabrics
The textile work of Junichi Arai is renowned for its complexity and innovation. Often three-dimensional in nature, his fabrics appear as undulating landscapes of puckering, crumpling, puffs, pleats and protruding felted yarns. Many of them glimmer with metallic or translucent sheens, some seem understated in natural creams, browns and blacks, while others reveal woven patterns of fluid lines and swirls. As varied as they appear, however, they all share a simplicity that belies extremely complex manufacturing techniques.
While fashion designers often transform conventional fabrics into something of a higher order, the level of Arai's craftsmanship turns his textiles into works of art. According to textile researcher and writer Loan Oei, Issey Miyake was once so impressed by a Junichi Arai jacquard — a swath woven with a traditional African pattern — that he refused to cut it into a garment. Instead, the designer told Arai that he should start selling his material as is. This is why Arai's work now sits uncut in a number of permanent art collections, including that of the Victoria and Albert in London and the Museum of Modern Art in New York.
Born in 1932 into a family of kimono-fabric weavers living in the textile manufacturing town of Kiryu, Gunma Prefecture, Arai grew up around fabrics. He began experimenting with yarn when the family business, which focused on traditional weaves, began manufacturing silky synthetic material to meet a growing demand in the United States. In the decade of 1958-68, he famously acquired no less than 36 patents for synthetic and metallic textile techniques. Those patents became public property in the 1990s, but not before Arai's imaginative use of the processes made his designs famous.
A long-time collaborator with avant-garde fashion designers such as Issey Miyake and Rei Kawakubo (Comme des Garcons), it's no surprise that Arai is deconstructivist in his creative approach. He has "reverse" tie-dyed metallic fabrics by chemically melting off the shiny fibers of the slit yarn to leave silvery rings set against a gauzy translucent film. He has also experimented with aluminum, copper, stainless steel, even titanium, to create slit yarns with cotton, wool, polyester, nylon and other fibers.
No cutting-edge treatment of textiles escapes his attention: He heat presses pleats, vacuum-sets wrinkles and uses heat-transfer prints to add vibrant colors. And as a renown master of jacquards, he also sculptures fabric by weaving together different yarns at varying tensions so that during the wet-finish process, sections of it shrink and pucker. His four-layer jacquard process is famous worldwide for making it possible to weave completely different patterns on each side of a single piece of cloth.
To be able to utilize and manipulate the properties of fabrics in such unusual ways shows an unparalleled understanding of the mechanics of textile manufacturing. But for Arai, it's not just about clever innovations. A collector of ethnographic artifacts and art, he also understands our relationship with cloth: our desire to touch it and feel it, how it can affect our emotions and its cultural importance in society.
Only someone with such a mind-set, an immense respect for and knowledge of the history of textiles, could find ways to seamlessly blend traditional Japanese tie-dyeing with high-tech synthetic fabrics, or use next-generation technology to weave yarn into organic and natural formations.
Bearing titles such as "Glacier, " "Lava, " "Aurora" and "Lightning Bolt, " Arai's works look like scenic models when spread out on tables, and become giant ethereal tapestries when hung from the ceiling.
His ability to make fabrics so interesting through detailed and unusual textures, rather than with prints and patterns, helped fashion designers in the 1980s define a new, easily recognizable Japanese aesthetic — modern simplicity of the highest quality. It's only right, then, that Arai's works should be recognized, as Miyake suggested, "as is."
Share this article
Related Posts