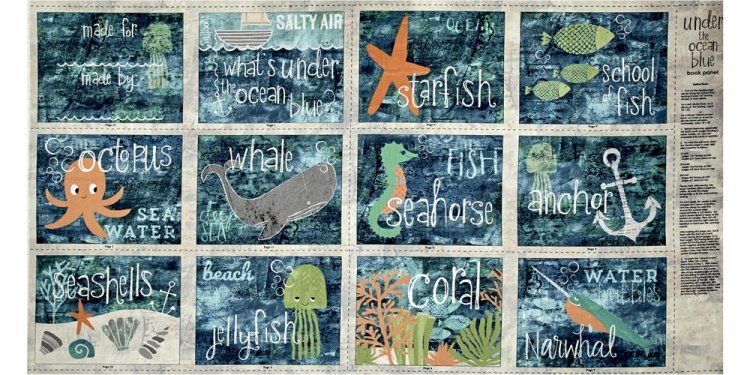 Organic cotton Quilting Fabrics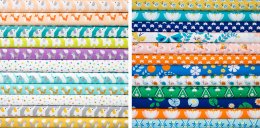 Gina Pantastico, Director of Operations for Cloud9 Fabrics, joins our Slow Sewing series with a discussion on a slow and healthy organic fabric production process. Part One covers farming and Part Two next week will focus on harvesting, printing/finishing and social compliance.
(Excerpt image is an adapted Turning Leaves free PDF pattern on the Cloud9 blog, featuring the House & Garden collection.)
People often ask us
"Why organic cotton?" "What made you decide you wanted to start an organic fabric company?"
The answer is surprisingly simple. Michelle and I knew that we wanted to launch a fabric company, but we wanted to do something that would set us apart from the rest. In 2008, when we incorporated, there were no other organic fabric companies that were providing modern, fresh fabrics to the quilt and craft community. We were both intrigued with the idea of offering more environmentally sound fabrics to the quilt and craft market. As moms and as advocates of wholesome food choices, it seemed like a natural choice for us, especially because we recognized the void in this industry.
We are fortunate because we have transcended the strictly organic audience and have found ourselves firmly seated in the mainstream quilt market. Quilters and sewists do not seek out our fabrics merely because they are organic. They are drawn to them because they are beautiful and unique, the pricing is right in line with other designer fabrics (that are not organic), and our quality is unsurpassed.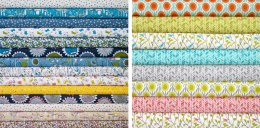 Quite honestly, I try not to moralize and pontificate about the benefits of organic cottons over conventional cottons. It is a personal choice. However, there are dramatic differences between the farming, harvesting, weaving, printing and finishing of organic cotton vs. conventional cotton. Not to mention the significant differences between mills that make social compliance a priority and those that do not.
In the spirit of Slow Sewing, I would like to share some information about the slower and healthier methods of organic cotton farming, and why we value organics over conventional cotton.
Seeds:
The first step to occur is the farming of the crop. This includes planting, growing and harvesting the crop. When planting the most important element is obviously the seeds you use. All cotton grown organically must use GMO free seeds that have been untreated with chemical fungicides and insecticides.
Share this article
Related Posts