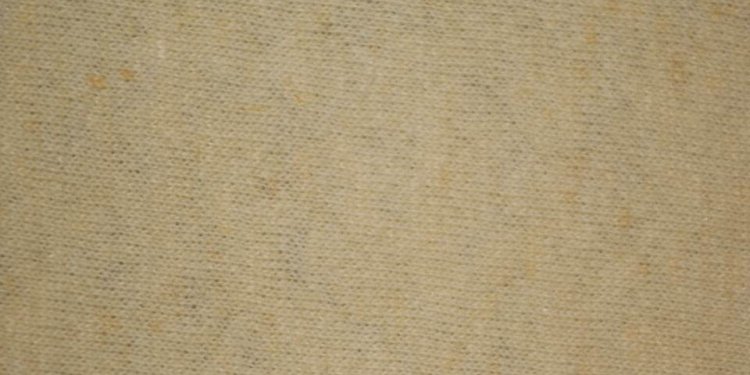 Organic cotton Fleece fabric
Color
Natural
CPSIA Status
Compliant
Content
55% hemp 45% organic cotton
Fabric Width
27" - 28" tubular

68 cm - 71 cm tubular

Fabric Weight
345 GSM

10.2 ounces per square yard

Quantity Information
Quantity = number of continuous yards or number of cuts. If you want a continuous piece, select the yard(s) option. All ½ yard cuts, 20 inch cuts, 22 inch cuts, & 24 inch cuts (if available) will be sent as separate cuts of chosen length.
Care Instructions
Pre-wash for shrinkage if needed, Wash hot, Dry medium, No Fabric softener, Oxy bleach OK if needed, Hot iron if needed
Additional Care Instructions

If after 2 washes, the fabric is still not getting absorbent, then we suggest washing it with bleach, like one does while washing white clothes. Sometimes, depending on the washing machine (especially the front loading type), the agitation is not strong enough to remove the yarn oils. If you use quarter cup bleach and add the bleach after the machine is filled with water and then after a few revolutions, let it sit for 15 minutes, it will help. Do wash it on the hot / extra hot cycle.

Warranty Information
All natural fiber fabrics may have small holes, runs, etc. in the fabric. These are out of our control, however we take precaution & send you extra yardage in lieu of the defect., All bolts & rolls may have a +/- 10% variation. Discounted pricing reflects any discrepancies., Bolts & Rolls Seam & Damage Allowance - May contain or seams where two ends of the fabric are sewn or taped together or marks which can be easily washed away. We always give extra yardage for seam & damage allowances.
Specs Disclaimer
This information is obtained by industry accepted test methods and represents typical data. Nothing contained herein is to be construed as permission or recommendation to infringe any patent., It is furnished for your general information only and does not represent a warranty or guarantee of Wazoodle Fabrics., Wazoodle Fabrics makes no representations, collateral agreements, conditions or other warranties of any nature or kind, express or implied, with respect to such information or product and assumes no responsibility as to the accuracy or the suitability of the information or product for purchaser's intended uses., The purchaser should conduct its own tests to determine the suitability of the material for their particular application., The foregoing statements shall supersede the terms and conditions, whether express or implied, of any separate agreement of purchase and sale between Wazoodle and the purchaser.
Share this article
Related Posts