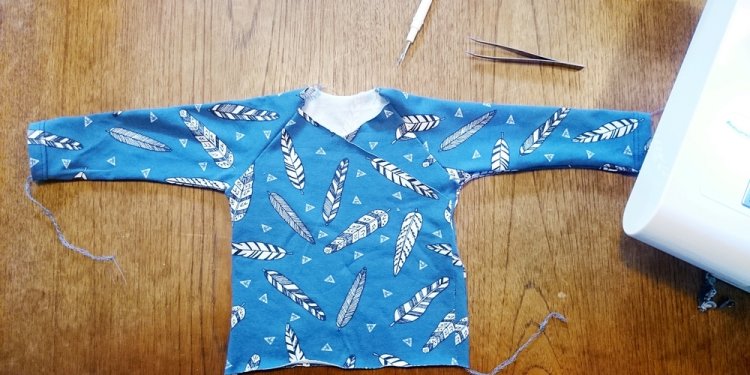 Organic cotton jersey fabric
Organic cotton jersey is a medium weight, 4-way stretch knit. This fabric is produced without the use of dyes or chemicals, and provides a soft, versatile basis for a variety of projects. Linda's certified organic cotton jersey is available in an undyed, unbleached, buttery off-white.
Pretreatment:
Prewash in hot water and dry in a hot dryer. Cotton will shrink when washed; pretreating in this way will minimize future shrinkage. Do not use bleach.
Needles and Thread:
Jersey or ballpoint needles, size 12/80, are the best choices for this knit. Use cotton, cotton/polyester, or all polyester thread for construction.
Interfacing:
Use the lightest weight knit fusible tricot interfacing in areas where interfacing is warranted. If you prefer a sewn-in interfacing, choose a lightweight tricot or swimwear mesh for your interfacing.
Seams, Seam Finishes, and Hems:
On a conventional machine, use a medium length and width zigzag stitch (1.5-2.0 width, 1.5-2.0 length) for construction. On a serger, use a 3, 4, or 5 thread stitch. Seams do not require finishes; this fabric does not ravel. Hems can be topstitched with a twin jersey needle (size 4.0/75). If you have a coverstitch machine, you can finish your hems with your cover stitch.
Pattern suggestions:
Casual tanks, tees, dresses, cardigans, skirts, skinny pants, loose fitting pants, lightweight jackets, twin sets, sleepwear, workout wear, babywear, kidswear.
Creative possibilities:
Use this fabric as a blank canvas for your favorite embellishment techniques. Machine embroidery, stenciling, fabric paint, foiling, and beads are all good additions to your fabric. Be sure to test any techniques on a swatch of the fabric.
Additional Tips:
Should you choose to dye your fabric, you have several options. The simplest is to dip the fabric in a solution of non-sweetened drink mix (such as Koolaid). Use at least three packages of the drink mix in a gallon of water for each yard of fabric. Allow the fabric to sit overnight in the solution, then run the fabric through your washing machine with no detergent. This will provide a pastel color that will mellow and fade slightly over time. For a more permanent solution, use Procion Dye, available at The instructions for use are found on the Dharma website. With these materials, you will be able to create fabulous hand-dyed effects.
Share this article
Related Posts