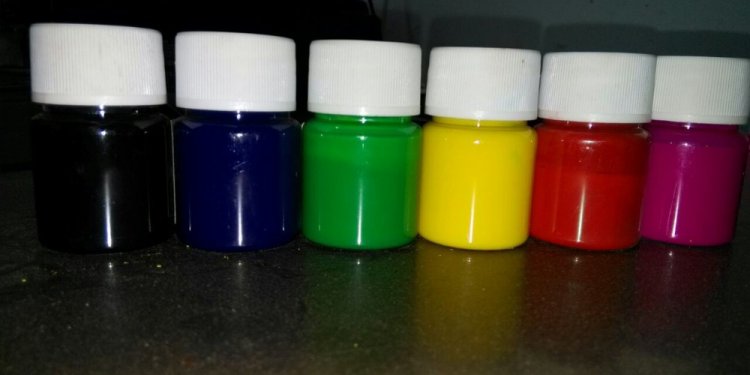 Textile printing Paste
LYOPRINT® thickeners are used to hold the printing paste in the screen and control the amount of paste that is transferred to the fabric. They allow the paste to level in blotch printing and prevent flushing or bleeding and let the paste penetrate to the required extent. Huntsman Textile Effects provides both synthetic and natural thickeners.
LYOPRINT® DT-CS
LYOPRINT® PT-XN
LYOPRINT® PT-RV NEW
LYOPRINT® RD-HT
LYOPRINT® PT-RX
LYOPRINT® RT-BC
LYOPRINT® PTF NEW
LYOPRINT® ATP-30
LYOPRINT® PTP
Binders
LYOPRINT® binders are used in pigment printing to crosslink and bind pigment particles to the fiber and improve fastness properties.
LYOPRINT® PBA
External Cross-linking Agents
LYOPRINT® cross-linking agents are used in pigment printing to improve fastness properties, especially wetfastness and rub-fastness.
LYOPRINT® PFL
LYOPRINT® LFF
LYOPRINT® PS-LF
Dispersing Agents
LYOPRINT® dispersing agents can eliminate gelling problems associated with poor-quality Carbon Black pigments. They can also be used to prevent problems with high-solids titanium dioxide white pigment pastes.
LYOPRINT® PDN
De-aerating Agents
LYOPRINT® de-aerating agents are used to remove air from print pastes and improve ink penetration in all printing systems.
LYOPRINT® AIR
LYOPRINT® AP
Printing Softeners
LYOPRINT® softeners are added to pigment print paste to lubricate it in the screen and to soften the fabric to give it a soft handle.
LYOPRINT® PSC
Discharge Agents
LYOPRINT® discharge agents are reducing agents that discharge reactive dyed grounds in pigment printing.
LYOPRINT® DA LIQ
Reduction Inhibitors
LYOPRINT® reduction inhibitors protect dyes against shade changes in printing and stable oxidation in vat dyeing, hence achieving excellent dyeing with good reproducibility.
Share this article
Related Posts