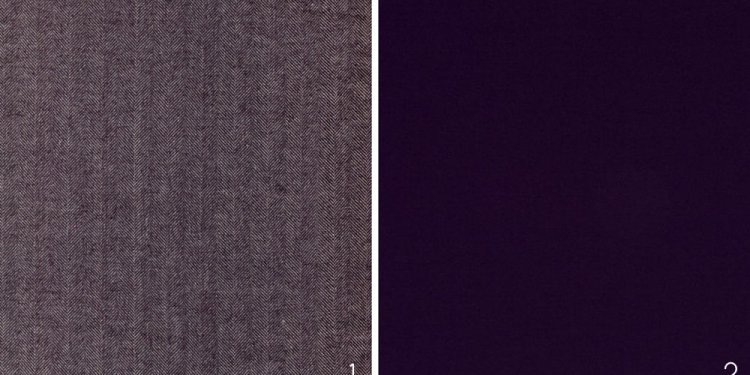 Stretch Sateen fabric
Fabric
Details
Denim
Our plus size denim jeans are second to none in the plus size industry and offer a great quality woven stretch fabric that will hug your curves in all the right places. The super stretchy characteristics of our denim ensures good fitting on all body shapes. Many of our denim styles feature specialized garment washes and finishes for a high fashion look and we suggest you wash your item separately for the first couple of washes. Our jeans offer different leg shapes such as skinny, bootleg and wide leg for a variety of body shapes and fashionability. City Chic jeans should fit firm to waist, stomach and bottom as denim naturally gives with wear.
Ponte
The super sexy knit ponte will shape your curves and give you a smooth silhouette. This is our designer's favourite fabric as it can hide a multitude of sins and is suitable for dresses, jackets, pants and skirts. Ponte is a naturally heavy weight stretch fabric that will fit close to the body and reduces the possibility of garments riding up or appearing ill fitted. Depending on the style and trimmings of the garment, ponte is generally an easy care fabrication.
Sateen
Our ultra luxurious woven stretch sateen creates a glamorous look you will love. The lustrous finish is a characteristic of sateen and can be found in different sheens depending on the end use of the garment. Our sateen styles such as dresses, skirts, corsets and jackets include garment linings for a structured finish. Not to be confused with satin, this lustrous heavy weight sateen fabric is exceptionally flattering as it features stretch to fit your body and is comfortable to wear. We recommend that you dry clean or hand wash sateen. Beading and special trims require individual care.
Chiffon
Reveal your inner goddess with our soft and floaty woven chiffon fabrications. Chiffon is commonly a sheer fabric therefore the majority of our styles are garment lined. One of the best features of our chiffon styles is that they are generally loose fitting to the body and will skim over your curves. Many of our styles also feature a shirred elastic band for fitting and comfort. Chiffon is easy care and machine washable.
Jersey
The super soft and stretchy jersey fabric is body fitting and comfortable to wear. Jersey is a knit fabrication that is available in many compositions and weights however City Chic only works with a high grade heavy weight quality. Some of the features and benefits of the different compositions are :
Cotton/Elastane which is often used on our best selling basics such as cami's and leggings as it is stretchy and comfortable and wears well.
Viscose/Elastane jersey will drape well for a flattering shape and styles often feature a band on the hem for perfect fitting.
Pleated Poly Knit jersey is a great fabric often used on our party dresses as it's soft and floaty and fits like a dream.
Jersey is easy to care for and machine washing is OK.
Knitwear
A girl's best friend is City Chic's soft and stretchy knitwear. This is the perfect wardrobe essential to go back with any strappy top or dress. Our most famous high quality knitwear piece – the shrug, can be worn throughout the year and is the perfect weight for a summer event or a winter layered look. These true knit styles are body fitting and easy to care for. Hand or gentle machine washing is recommended.
Bengaline
Bengaline is the ideal woven fabrication for dressy pants and work wear as it will fit and flatter your curves. The heavy weight quality we use on City Chic styles will stretch for comfort and wearability yet also covers all lumps and bumps and you can kiss your VPL good bye. You can machine wash your bengaline garments but please drip dry.
Share this article
Related Posts