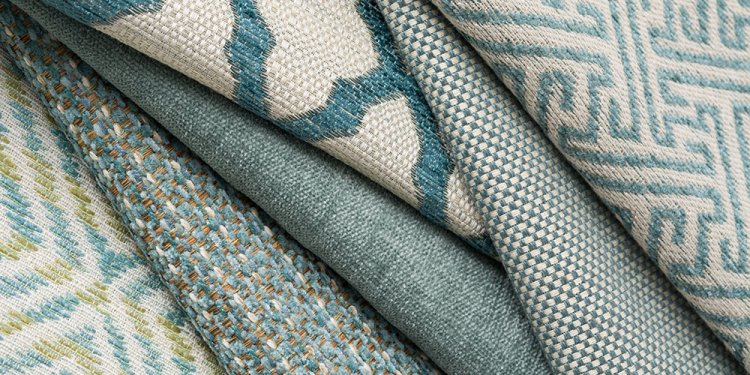 Small Print Upholstery Fabric
Consider the mood of the room. For a formal space, there's heavy silk or velvet (a great insulator); both are dry-clean only. More practical (often washable) options include silky rayon blends and cotton sateen. For a casual feel, there are billowy linen (generally dry-clean only) and crinkly crushed velvet. Cotton and cotton blends work with any type of decor and bring a crisp, neat feel, as does seasonless wool or wool blends.
Color
You'll need to decide if you want the curtains to blend with the decor or to pop. For blending, pick curtains that are the same tone as the wall but a few shades darker, or choose a non-dominant subtle color in the room (a soft shade from the rug, say). A bold color will work like an exclamation point (if you're looking to add some wow). Also keep in mind that in a space where the sun shines through unlined curtains, the color will infuse the room. Blue can be eerie; pink, cheery.
Prints and Patterns
A rule of thumb: If you have patterned furniture or bedding (or a very elaborate rug), stick with solid curtains. If you have solid-color furniture or bedding, consider patterned curtains. For a subtle hit of style and energy, go for a small, neutral print, like dots or paisley, which reads like texture from afar. A large, graphic print in a color that relates to the existing decor is daring but can be spectacular.
Share this article
Related Posts