Cotton Lycra Dress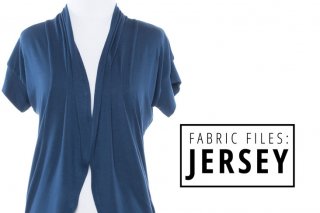 Today's fabric files post is one I've been itching to write for weeks now. Jersey is a ubiquitous fabric in the sewing world. Most sewists likely have a few yards sitting in their stash right now. It's easy to shop for and relatively easy to sew with. Plus, sewing with jersey results in comfortable garments that wash and wear well. Jersey is easy. Plain and simple. Let's see why.
Jersey Characteristics
Jersey is a knit fabric used for a wide array of garments. It tends to be mid to light-weight with a considerable amount of stretch. Jersey is often made from wool, cotton, or polyester. Jerseys made of natural materials like cotton and wool are breathable and suitable for year round wear.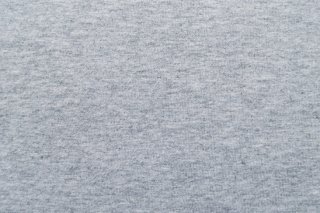 Interlock fabric is also considered a jersey, but is much heavier than a typical cotton jersey fabric. For this post, we'll be referring to non-interlock jersey fabric.
Jersey Blends
Jersey fabric can be found in 100% cotton and also in blends that include polyester, rayon, lycra or spandex. Both lycra and spandex give jersey more stretch and better recovery than a 100% cotton jersey. Rayon jersey blends are softer to the touch than typical cotton jerseys. They also have more drape and pliability.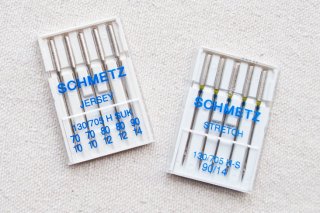 Below a 95% cotton, 5% spandex jersey is pictured. Notice how the knitted texture of the fabric is visible.
How to Sew with Jersey
Though not the hardest knit fabric to sew with, jersey requires a few extra considerations before you saddle up to your sewing machine. The first rule of thumb is to use a ballpoint or stretch sewing needle. Using this special kind of needle will ensure that your fabric doesn't snag as you sew. Also, using a ballpoint needle reduces the number of skipped stitches you might see when sewing.
Jersey (excluding interlock) tends to roll at the edges when cut and handled. Often, a little spray starch and a hot iron will help smooth out rolled edges, but it can be hard to eliminate them completely. If you don't already own one, consider investing in a serger to whip up jersey garments in a snap. The serger will force the seam allowances to stay flat while finishing them at the same time.
If you're not sewing your jersey with a serger, be sure to use a stretch stitch when sewing with this knit fabric. A simple zig zag stitch works great for hems and knit bound necklines. If you don't like the look of a zig zag stitch on your seams, you can use the lightening bolt stitch (leftmost stitch below) if your machine includes that feature.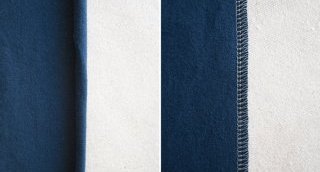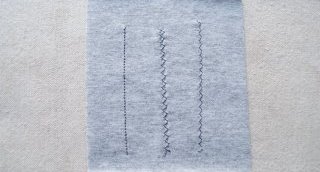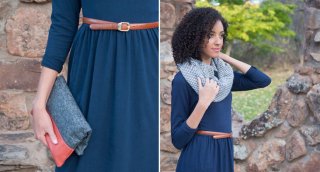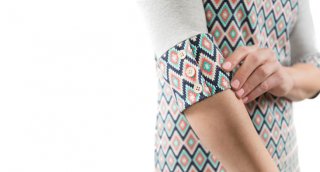 Share this article
Related Posts