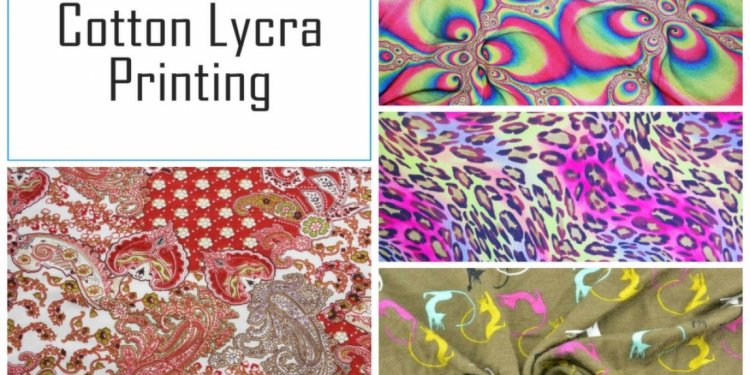 Lycra cotton
The addition of lycra to fabrics is a wonderful marriage of form and function. The lycra is the function; it stretches and adds to the comfort of the finished garment. These cotton/lycra wovens are varied in pattern and style, but all have the added bonus of the lycra's stretch.
Pretreatment:
Use cold water wash, and lay flat to dry. Cotton will shrink if washed in hot water. Do not use chlorine bleach in fabrics containing lycra.
Needles and Thread:
Even though the fabric stretches like a knit, it should be treated as a woven. Use a universal needle 70/10 or 80/12, for most projects. If your cotton/lycra woven is a denim weight, switch to a heavier needle (90/14). Polyester thread or cotton/polyester thread are excellent choices for use with this fabric.
Seams, Seam Finishes, and Hems:
Standard straight stitching, medium length (2.5) is a good choice for this fabric. Seams can be finished with binding or can be serged with a 2 or 3 thread balanced stitch. Hems can be done by hand or machine, coverstitched, or you can use twin needle stitching.
Interfacing:
Choose a medium weight fusible such as Fusi-Knit for good support in these garments. The knit interfacing will not interfere with the stretch of the lycra in this woven fabric.
Pattern Suggestions:
Jackets, lightweight coats, pants, capris, skirts, vests, shirts.
Additional Tips:
Be sure to avoid overfitting in these fabrics. Because of the stretch factor, it is tempting to fit the garments extremely close to the body. This will result in a shorter life-span for your garment. Fit the garment as you would a similar piece in a non-lycra fabric for best results.
Share this article
Related Posts