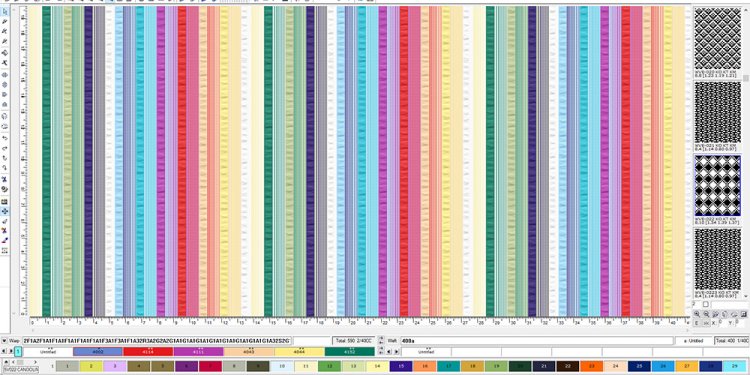 Fabric Print design software
TUKAstudio is the complete software suite for all of your fabric, print, and textile design needs. It is an intuitively designed software system that will allow you to plan complex weaves, color schemes, prints, and so much more. Sophisticated garment techniques and styles can be designed in mere minutes, giving you professional and accurate results every time. TUKAstudio is designed for industrial garment making, but it features a simple interface perfect for the novice designer. TUKAstudio contains seven different modules: Color Separations, Repeats, Weaves, Jacquards, Colorways, Knits, and Storyboards.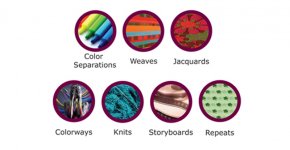 Color Separations
Quickly and efficiently reduce colors and clean design. Create perfect color separations with intuitive point and click visual selection.
Repeats
Create sophisticated repeat motifs with prints beyond simple horizontal and vertical repetition. An array of tools are available for design, creating various repeats, color management, scale, and resolution.
Weaves
Create plaids, yarn dyes, dobby patterns and weave effects quickly and efficiently. With the inbuilt atlas, the user can define and design the type of weave using multiple colors.
Jacquards
Use drawing tools to create designs from scratch or make changes to existing designs that have been processed through the Color Separations module. Comes with many state of the art Jacquard weaves ready to use.
Colorways
Instantly create hundreds of print colorways using standard codes or personal seasonal palettes. Use various features for computer assisted colorways to create custom colors with a single selection.
Knits
Define knit dimensions, use multiple colors and design according to the thickness of the knit fabric required. Simplifies the production of creative knits to the highest industry standards.
Storyboards
Enables fast development of presentations that can be individually modified on screen as the presentation evolves. Presentations can be designed for multimedia digital presentations, professional design, storyboard printouts, or export to the internet.
Share this article
Related Posts