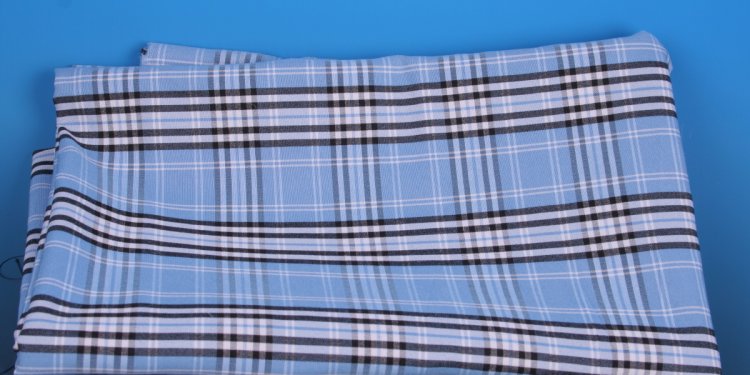 Tartan Lycra fabric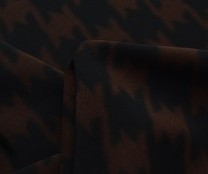 133cm wide cotton poplin fabric with an all over tiny black and white check Scattered over this are small strawberries. Use this to make a dress, crafts or soft furnishings.
Part number: 5012i
Yes this is expensive, but than again maybe it isn't? Why? Sometimes things just cost what they do, market forces. Silk is not cheap, especially when is manufactured in Italy.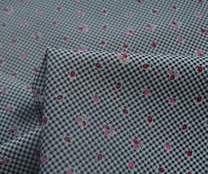 Part number: 4113
140cm wide poly viscose and 3% elastane suiting of incredible softness. The overall effect might be olive but in the very fine weave there's a birdseye check in much lighter green and possibly beige
Part number: 4070
140cm wide poly, viscose, elastane suiting in a deep damson colour, with a fancy double pinstripe.
Part number: 4063
Almost 160cm wide cotton lycra jerseyn a cream, black, pale blue, red and darkish bluey green variegated stripe. This is not a drapey jersey.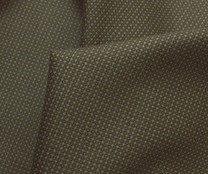 Part number: 4051
148cm wide blue and white stripe cotton seersucker fabric.
Part number: 3056b
148cm wide pink and white stripe cotton seersucker fabric.
Part number: 3056a
148cm wide.Poly viscose lightweight tartan suiting in green, red and black.
Part number: 3394
A 150cm wide blue and white small check gingham suiting in blue and white polyester elastane. You may have seen this is in tightly fitted trousers, or indeed a fairly loose fitting jacket.However it also reminds me of a pale blue school check.
Part number: 1863a
150 cm wide brightly striped cotton cloth in "deckchair stripes." This one is in pale blue, cream, grey, dark blue and red variegated striped in a canvas weave.
Part number: 1337a
150 cm wide slightly heavier cloth in bright orange, red, yellow, green, navy blue and white multi stripe and this time in a twill weave.
Part number: 1337b
A lovely Italian made Wool brushed melton cloth in 1inch check in black, ivory and grey with a lightly brushed finish. it matches the same fabric Prince of Wales if you fancy being clever and mixing up the checks.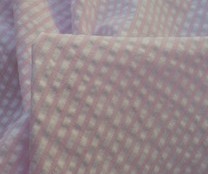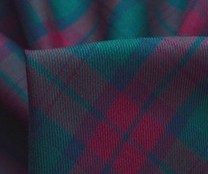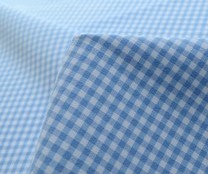 Share this article
Related Posts