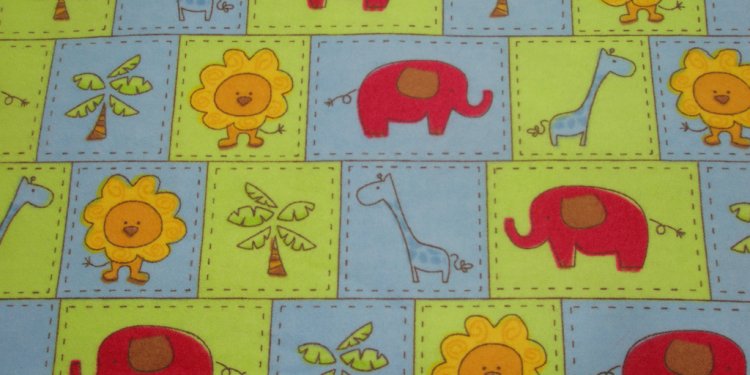 Giraffe Print Fleece Fabric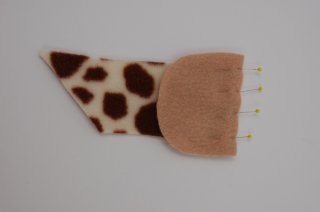 Today I I have two great little tips for you that will make sewing softies from plush fabrics easier.
Have you ever sat down at the sewing machine with a softie piece pinned and ready to sew only to find that you can hardly fit it under the presser foot? I love to use faux fur, felted wool, and fleece when I make softies and I had this problem all the time until I discovered that you can actually raise the presser foot even higher than it's normal height to accomodate thick fabrics. Here's how:
Simply push up on the presser foot bar! It will raise the foot just high enough to fit your layers of thick fabric underneath. I do this every time I sew a softie, but for a long time I had no idea that it was possible to push the presser foot bar up higher.
And I'll bet you've had this experience, too. You sit down to sew two layers of thick fabric such as fleece or faux fur, insert the needle, lower the presser foot, and start stitching only to find that the stitches are having trouble getting started. The machine needle goes up and down, but the fabric doesn't move forward. Argh!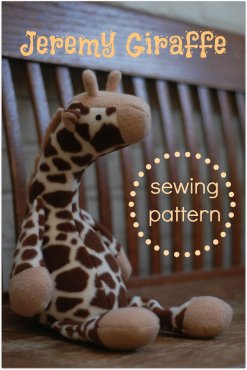 To get the stitches started, take both the top thread and the bobbin thread and wrap them around you pointer finger on your left hand. Then, as you begin to sew, give the threads a gentle tug to help the fabric engage with the feed dogs and begin to move. It works like a charm! No more getting stuck right when you are getting started.
—–
I have a new pattern in my shop today: J eremy Giraffe. To make this guy you'll need a 1/2 yard of giraffe print fleece and a 1/4 yard of light brown fleece.
He's quick and straightforward to sew. My pattern includes step-by-step photos and lots more great tips including the best way to safely put poly pellets into a softie for weight. I have a full resource list in the pattern instructions if you aren't sure where to find giraffe print fleece or pellets.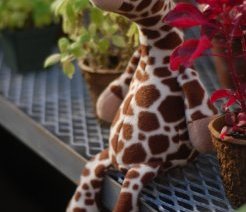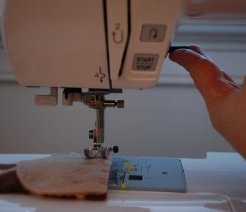 Share this article
Related Posts