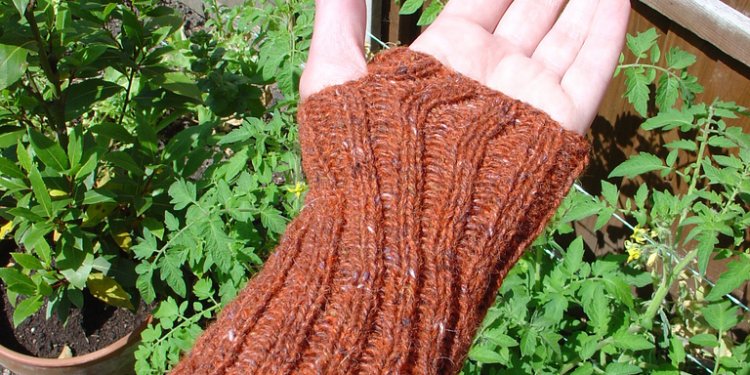 Difference Between Knit and Woven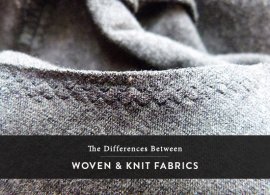 Clothing is made from a huge variety of fibers and fabrics, and all of these varieties have different properties that change how they look, wear, and behave. If you want to create a certain look, give off a specific impression, or achieve maximum comfort in a variety of temperature and weather conditions, it is important to know what fabrics will help you meet your goal. This post is the first in a series covering what properties textiles used in clothing have and why they have them.
Knit and woven fabrics are far and away the two most common forms of textiles used in clothing. While each of them has many subtypes, all woven fabrics have a shared set of properties and all knits have a different set.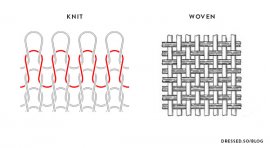 These properties are observable regardless of the fiber type; the same fiber can be used in a knit fabric and a woven fabric and yield different results.
Knit vs. Woven Diagrams, via 1, 2
All of the different properties stem from how the fabrics are constructed. Knits are made from a series interconnecting loops, and wovens are made of perpendicular threads going over and under each other. Both are made by machine for commercial uses, but both can also be done by hand by hobbyists.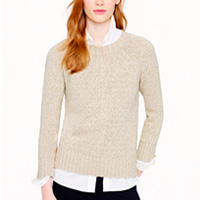 Woven fabric is made on a loom where the warp (vertical) threads are held in place and the weft (horizontal) thread moves over and under a set number of warp threads to create the desired type of weave. The warp and weft threads are always at right angles to each other, creating a very structured fabric. Twills and some other types of weaves may appear to be diagonal, but that's just an optical illusion. Knit fabric is created on a knitting machine which mimics the actions of hand-knitting, pulling the thread through the loops of the previous row to create the new one. While looms always create flat fabric, some knitting machines can create tubular fabrics, usually seen in seamless tees and socks.
Share this article
Related Posts