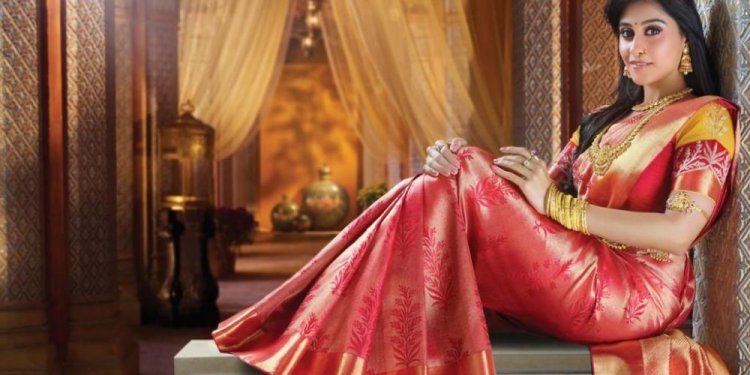 Difference between raw silk and pure silk
Raw is a filament silk from which the gum (one of the components of silk) has not yet been removed. Pure silk has had the gum removed.
Characteristics of raw silk
Raw is produced by a coarse spinning process; it is less even and slightly knobbed. Raw silk is quite a gummy, sticky substance, so before separating the filaments the cocoons must be softened by immersion in hot water to loosen the gum.
Raw silk is typically a short fiber silk recycled from spinning the production of mulberry silk only a certain middle section of the cocoon can be unreeled for spinning silk. The waste silk is the raw silk and it has a smooth feel with some bumps and a low luster.
A raw Silk saree fabric may fool you into thinking that it is cotton or synthetic. The fabric has irregular surface with rough and nubbly appearance. The nubbly texture of the
silk comes
from the use of very short fibers (called "silk noil") to weave the fabric.
The luster quality or dullness of the fabric depends upon the filler yarn. Noil is made from the short fibers left after combing and carding, so it does not shine like other silk fabrics. The fabric is stiff and dull and the sericin can attract dirt and odors.
See also:
Share this article
Related Posts