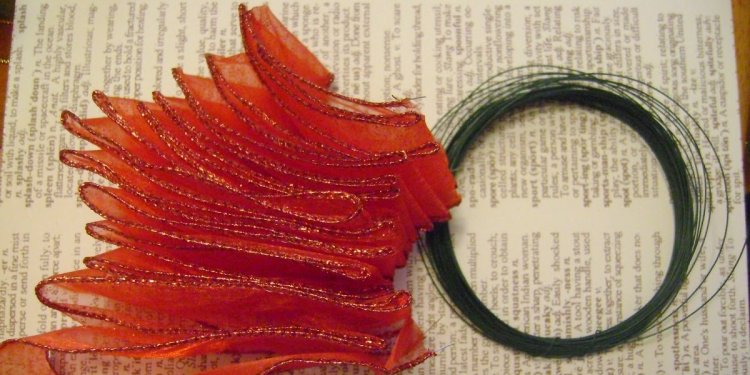 How To Print On Muslin?
The last time I was pregnant was 6 years ago and nursery trends have definitely shifted since then. One trend I've noticed lately is the muslin swaddle blanket everyone seems to be wrapping their cute babies in. They're actually not made from muslin at all, but a gauze fabric. It's stretchy and lightweight which seems perfect for swaddling a little one. I found some beautiful gauze for under $4 a yard at my local craft store and thought it might be fun to try a couple DIY designs on it. This one is a printed star pattern that I already want to make 5 more of I love it so much!
Keep reading to see the DIY instructions…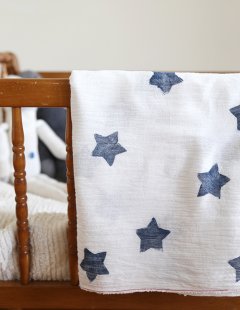 One of which was a star and I've been meaning to use it again in a project so this was the perfect opportunity. You can find my full instructions right here on making an easy star stamp. I like that it's not perfect shaped, and even when we printed it we didn't press down too hard so it would be more handmade looking (and also softer as more paint is used).
Step 1. Squirt some paint onto a paper plate. We used craft paint which worked great, even when washed. It was soft and didn't bleed or fade. Lightly paint on the stamp with a foam brush (this seemed to work better than just dipping the stamp in the paint.
Step 2: Gently press down onto the gauze fabric in a not so perfect or even distance between the stars. We experimented and I liked the lighter pressure/more textured/uneven painted look more. It was more handmade and 'stamped' looking. Even when washed, it looked beautiful. So. Light paint, light pressure. Don't stress about imperfections.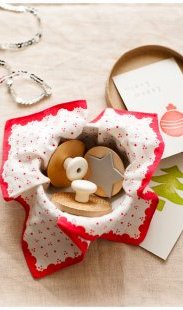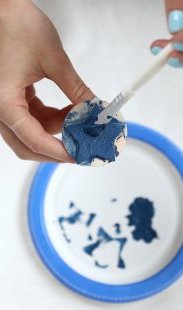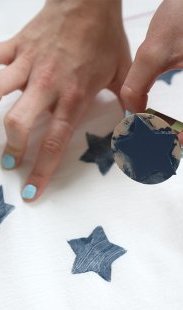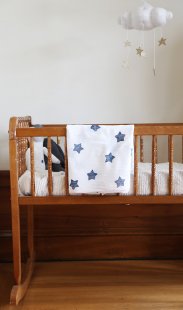 Share this article
Related Posts