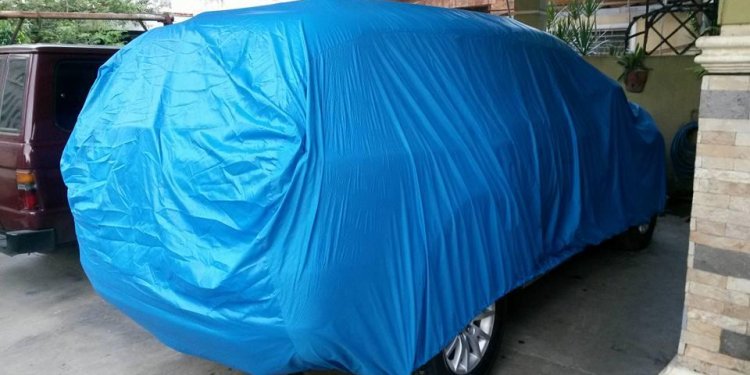 Poly fiber Material
Thank you for your interest in our product line. We have developed a product that is unique in the RC Model Aircraft industry. This product in today's vernacular is "very user friendly." The system is formulated to provide the rc modeler with a product that is very lightweight and easy to apply. Scale Stits Covering is for sport or scale and can be used on model planes from .25 to .40 powered to ultralights. The following instructions, hints, and tips for applications of various techniques were developed by award winning modelers of scale aircraft worldwide.
The "system" consists of Poly-Fiber (a lightweight polyester fabric), Poly-Tak (for attaching the fabric), Poly-Brush (to fill the weave), Poly-Spray (for opacity and sanding filler), Poly-Tone paints and our line of the worlds first scale finishing tapes. The "system" is a solvent based polyester vinyl paint which chemically bonds. The fabric is a custom woven polyester fabric. The paint (Poly-Tone) is a polyester vinyl. This paint (Poly-Tone) chemically bonds to the fabric and each layer of paint. It will bond to any polyester but, we can only guarantee predictable results with Poly-Fiber. Repeat the five "Poly-words" and give yourself a gold star.
These instructions will cover:
The process is as easy as A B C. Attach fabric to your model aircraft with Poly-Tak, heat shrink the fabric, then:
A: Fill the weave with
B: Apply one coat of for Opacity
C: Apply (color)
Three things to keep in mind while using the Poly-Fiber System: (1) Use a calibrated iron NEVER a heat gun. (2) Never paint in direct sunlight. (3) Do not intermix between coats or layers of Poly-Fiber coatings with nitrate, butyrate or epoxy coatings.
POLY-FIBER/POLY-TAK
Return To Home Page
The fabric (Poly-Fiber) is attached with a cement (Poly-Tak) designed to bond with the polyester. It
dries very fast and should only be used around the edges of the wing or the airframe. Whether applying the fabric to an open area such as a ribbed wing or fuselage longerons, the technique is the same. On a constant chord wing, I prefer attaching only the trailing edge. This allows the fabric to "crawl" around the leading edge of the wing and seek its position when heat shrinking. Do not trim the fabric until after heat shrinking.
Pour the Poly-Tak into a small container. The Poly-Tak works better on balsa and soft woods if thinned very slightly with MEK (Methyl Ethyl Ketone).
Only cement about 12 to 24 inches at a time. Apply the Poly-Tak directly to the model airframe and lay the cloth over the Poly-Tak while it is wet. Work the glue up through the cloth. If the Poly-Tak begins to thicken from evaporation, just thin it with MEK. Don't worry too much about getting the cloth tight when gluing, it can shrink 10 to 12% at 350 degrees F.
HEAT SHRINKING
NEVER USE A HEAT GUN. You cannot control the shrink accurately unless you calibrate your iron. We have iron calibration thermometers available for your convenience. You can use a candy thermometer, coverite thermometer (not very accurate), or any thermometer that reads up to 400 degrees F. Our thermometer is marked to show 225 degrees F. will smooth the edges and the bumps from the glue. The other shrink rates are then listed on the thermometer. The fabric will begin to shrink at 225 degrees F. and can be shrunk incrementally all the way to 350 degrees F. It takes a strong model to take a 350 degree shrink.
Why not use a heat gun? You may go beyond the memory of the thread and get elongation instead. Some heat guns go beyond 500 degrees. In this case you would loosen the fabric instead of tightening it. Since a fabric covered wing or fuselage is really a monocoque construction, we're depending on the memory of the material for strength. After heat shrinking and before trimming, brush a little Poly-Brush along where you intend to trim. Let dry and trim. This will eliminate the "fuzzies" and unraveling.
POLY-BRUSH
Return To Home Page
Fill the weave of the cloth with Poly-Brush. It can be brushed or sprayed. All of our paints are supplied ready to spray including the Poly-Brush. The recommended method (by Poly-Fiber Inc.) is to brush on the first coat and spray the second. I personally prefer spraying both coats to eliminate any chance of brush marks. All clean up Is with MEK ( ethyl Ethyl etone).
FINISHING OR " PINKED" TAPES
This step is optional. If you choose to use the pinked finishing tapes on your model, now is the time to apply them. On a model they are strictly for aesthetics. Apply the finishing tape after the first coat of Poly-Brush and after the simulated stitching (If desired) is applied. The tapes are attached with Poly-Brush. Just brush it (hence the name Poly-Brush) along the seam or rib and apply the tape over the Poly-Brush. Then using only the brush, wick the paint up through the top. Don't apply the Poly-Brush on top of the tape yet. Try to get the Poly-Brush to come up through the tape. We do not recommend applying the tape with Poly-Tak. This will leave the final finish uneven.
POLY-SPRAY
Return To Home Page
Next is the Poly-Spray for opacity. The Poly-Spray used on full scale aircraft is for UV protection. On the model aircraft, use it only if you don't want to see through the airframe. It does give you a sandable surface and an undercoat for your paint too. Poly-Spray contains talc and aluminum pigment.
POLY-TONE (Color coats)
Return To Home Page
NEVER PAINT IN DIRECT SUNLIGHT. Always use a respirator and gloves and properly dispose of your waste! Make sure you stir and shake your paint well. The Poly Tone is a very highly pigmented paint thus, it takes fewer coats for full coverage. Poly-Tone dries to a Semi-Gloss or satin finish under normal conditions. Normal drying time is about 30 minutes depending on the temperature. Make sure your paint is stirred and shaken well! I cannot emphasize enough to stir the paint! This is not some thinned lacquer with color in solution! This is highly pigmented and pigment settles.
Poly-Tone spraying hints and tips
SPRAYING EQUIPMENT: Poly-Tone may be sprayed with any equipment rated for lacquer and enamel using from 30 to 40 psi. Clean the equipment with Poly-Fiber Reducer or Methyl Ethyl Ketone.
COVERAGE: One quart of Poly-Tone Poly-Brush or Poly-Spray will cover approximately 50 sq. ft. with one coat. Modelers have been known to more than double this coverage.
COLOR SEQUENCE: Apply light colors first and overcoat with darker trim colors. All pigments are non-bleeding.
DRYING TIME: Dust free in 20 minutes. Allow 12 hours drying before using masking tape. All drying times are given at 70 degrees F. and 50% relative humidity, and must be compensated accordingly.
THINNING: Scale Stits Covering paints for models are already reduced to the proper consistency for spraying. Blush retarder BR8600 is also added. If you feel additional reducing is necessary use only Poly-Tone reducers, R65-75 for spraying at temperatures of 65 to 75 degrees or R8500 for temperatures from 85 to 100 degrees. DO NOT REDUCE WITH MEK! If the container has been left open, additional reducing may be necessary to prevent Orange peeling. To improve gloss, after 30 days buff with polishing compound or cover with PT-100 High gloss clear coat.
Return To Home Page FINISHING NEW FABRIC SURFACES: After the Poly-Fiber covering process is completed through Poly-Spray and the last coat has dried approximately 1 hour, apply a minimum of 2 coats of Poly-Tone, allowing approximately 30 minutes drying time between coats. Wipe the surface lightly with a clean tack rag immediately before painting. Additional coats will depend on the Poly-Tone color, shade of the surface being painted, spray equipment, and the technique of the painter. An improperly adjusted gun or unskilled painter can waste half the paint in the air. Do not spray in direct sunlight or wind. The fresh coat must remain wet for a few minutes to flow out and provide a satin gloss surface. Material thickened from evaporation in an open container may cobweb from the gun and cause an orange peel finish. In this instance, more reducer added to the paint will solve the cobwebbing problem. Poly-Tone may be lightly wet sanded with 400 grit or finer Wetordry 3M sandpaper between coats after drying 2 hours or longer. Coarse sandpaper will telegraph the roughness through the finish coat.
Trim lines and adjoining colors
By now you have probably realized this stuff is not difficult Just different. I know a lot of you use clear paint to seal the masking tape when painting trim lines. The next time, try this technique. This is a technique used and taught in the full scale painting and covering seminars. It's a lot easier to do than it is to explain.
Let's use a base color of white for an example with a red stripe. After the masking tape is applied to the aircraft, paint the first coat what ever color is under the tape. In this case the base color was white. Paint the tape edges white, then paint the red trim.
Read this next paragraph carefully `cause it was confusing to write and I know it will be confusing to read but, it explains the process.
Share this article
Related Posts