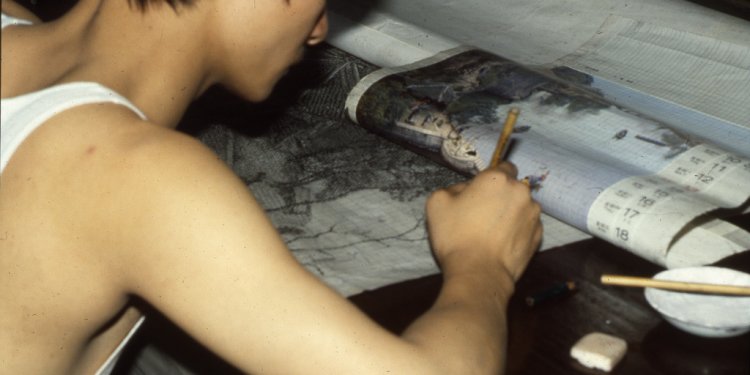 Source of silk fibres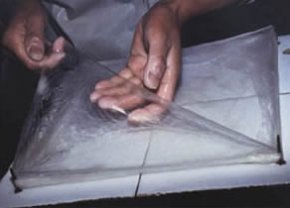 By Karen Selk
Nothing is wasted, resulting in a variety of silk fibers with endless uses. After the single filament is reeled from the cocoon, the remaining parts are processed. Bombyx Mori sliver is white and shiny.
Photo by Karen SelkPhoto by Karen SelkPhoto by Karen SelkSilk Sliver or Roving Silk sliver is created by carding or combing the shorter fibers, which are then drawn into long bundles where the fiber is somewhat parallel. When sliver is drawn further and given a slight twist, it becomes roving. The two terms, sliver and roving, are often interchanged.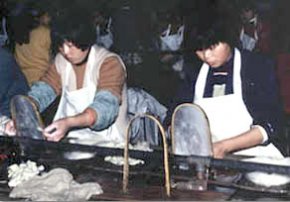 Degummed Throwster Silk A by-product of the twisting of filament in the reeled silk industry, it is unlike any other fibre on the market and an inexpensive source of high quality, long silk fibre. It can be handled in several ways to create textured or smooth, shiny yarns and can also be an inexpensive source of silk for blending. The curly texture of this fibre is a fun way to add texture and colour to your quilting, stitching, needle felting, silk fusion and other fibre arts. Silk Cocoons The cocoon is the metamorphosis home of the silkworm. It is spun in one continuous thread almost a mile long. The cocoons vary in size. Most of them are an oval shape. They can be cut, dyed, painted and sewn. Silk Carrier Rods These slit tubes are the by-product of reeling silk from the cocoon.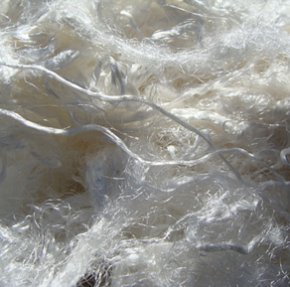 Rods are 5 - 6" (13–15cm) long when stretched out; there may be some short pieces and partially wound cocoons in the mix. They are wonderfully textural for stitching, silk fusion and any application needing depth. They can be pressed flat or pulled apart to reveal the interesting criss-cross of the fibres. Silk Hankies Hankies (also known as mawata) are a ten inch square of silk fibre held together by a "selvedge." They can be used in silk fusion, needle felting, stitched onto fabric, spun into thread and more. Carded Silk Cocoon Stripping This fibre is the first silk extruded by the silkworm and looks like slightly disorganized puffs of carded fibre. It can be spun into fairly smooth yarn with a matte appearance. Or use it to add texture and color to your collage, silk fusion, needle felting and stitching work.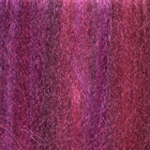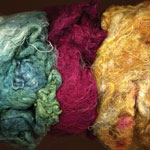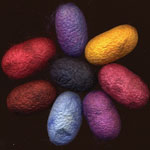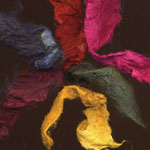 Share this article
Related Posts