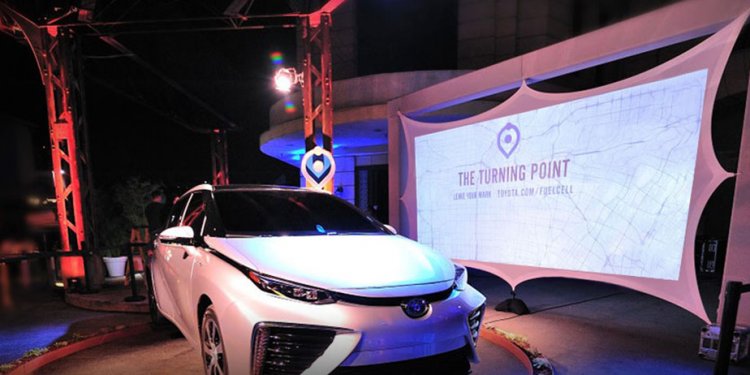 Stretch Projection Screens
Stretch spandex projection screens are an affordable solution for rear or front projection applications and lighting affects. Many DJ's, churchs, and stage and light companies trust Stretchy Screens for their event productions. Our most popular stretch projection screen sizes are listed below or feel free to a custom order request by clicking here.
7x5 FT When Stretched - 8 anchor points (The perfect size for any 8ft mobile DJ truss)
10x7 FT When Stretched - 8 anchor points (The perfect size for any 10ft mobile DJ truss)
12x9 FT When Stretched - 16 anchor points
16x9 FT When Stretched - 18 anchor points
20x12 FT When Stretched - 24 anchor points
All of our stretch projection screens are seamless and have heavy duty nylon webbing attachment points and also include bungees to support your spandex projection screen.
- Sizes above represent the stretched dimension
- Heavy duty sewn loopholes to attach bungee cords (tripple stiched nylon webbing)
- Use all or some of the attachment points to make any shape! (fully customizable)
- Rear or front projection
- Safe for indoor or outdoor use
- Flame Retardant (meets NFPA701 fire code)
- Wrinkle free set-up
- Finished edges with a 1 inch
- No seams
- Machine washable
- Folds or rolls easily into our included stretchy screens carry bag
- Sets up in less than five minutes
- Create your stretch screen design by using some or all of the loopholes
- Bungee cords with loop included allowing our screens to easily attach to truss
- 100% Made in the USA (Our fabric, bungees, and sewing is all manufactured right here in the USA)
- Material will fully recover to its original state after stretched
- Stretchable in 4 directions
More information about our Stretch Projection Screens
Stretchy Screens in your number one source for spandex projection screens. Our spandex screens are available in many sizes. If you can't find just the right size we can custom make spandex projection screens to the exact dimensions to meet your specific needs. Fill out our easy quote request and receive a quote within 24 hours.
Rear or Front Projection
Spandex screens are capable of rear or front projection. If you plan the use our stretch screens for rear projection we recommend a projector over 3, 000 lumens. Also remember that your projector must be able to mirror the image in order to project from the rear.
Cleaning Stretch Screens
Cleaning stretch projection screens is easy. Machine wash cold. Do not bleach. Tumble dry low. Do not iron. Spandex screens may also be dry-cleaned. We recommend Oxiclean to spot clean any harsh stains. We have even seen spandex screens be cleaned from red wine stains!
Finished Edges
Our stretch projection screens are finished with a 1 inch triple stitched finished edge that allows for a true 4 way stretch as well as adds rigidity for the perfect spandex screen every time.
Attachment Points
Our spandex screens feature nylon webbing rigging points that are triple stitched into the 1 inch finished edge for superior stretch and longevity. Our low profile corners are the best in the business. Grommets will fall out of stretch screens eventually so we have engineered our rigging points to be grommet free!
Hanging Stretch Projection Screens
All of our stretch projection screens include the corresponding amount of bungee cables for each spandex screen. The bungee loops are 10 inches inches in overall length and can easily be wrapped around truss, pipe and drape or rigging points. You can then use the hook of the bungee loop to secure the spandex screen to your frame. We have many framing options available also. Click here to view our stretch projection screen frames.
Flame Retardant
Our stretch projection screens and spandex screens are NFPA 701 compliant making them safe for stage rental companies, churches, audio visual companies, and stage rental applications.
Spandex Screen Warranty
If you are unhappy with your product within 10 days we will issue a full refund minus the cost of shipping. Our stretch projection screens are also warranted for 30 days for manufacturers defects.
Spandex Screen Fabric
Our spandex projection screens feature a heavy 5.9 oz weight. Our stretch projection screen material is comprised of 12% spandex and 88% polyester. Polyester itself is IFR but to get the best stretch the fabric must contain spandex. Spandex must be treated with a FR finish ensuring that it meets NFPA 701 fire testing. Our competitors screens only stretch 5% but Stretchy Screens can stretch up to 20%
Carry Bag
All of our spandex screens easily fold down into our optional drawstring carry bags.
Seams
None of our stretch projection screens have any seams. Custom screens can be made over 12ft tall but will require a seam.
Gallery
Check out our spandex screen gallery here.
Shipping Time
We offer the largest selection of stretch projection screens and spandex screens on the web. All of our stretch projection screens are in stock and ready to ship! Each spandex screen is carefully cut and sewn right here in the USA. If you need a faster turnaround time we are more than happy to accommodate rush orders. Please contact us for rush stretch projection screen orders.
Renting Stretch Projection Screens
Renting spandex projection screens is simple. Choose the rental checkbox above, enter your event date and return the screens within 7 days and you will get 50% off your spandex screen order when the spandex projection screens are returned! Buyers are responsible for the return shipping of stretch projection screen but renting spandex stage products is a cost effective way to save big!
Lighting
Up light, down light, front light or back light our spandex screens to create virtually any color!
Let us help find the right spandex screen!
Need help determining what size spandex screen you need? Contact us and we are more than happy to review your stage or house of worship spandex stage design idea.
Best Price Guarantee
See a better price for spandex screen other than StretchyScreens.com? We match and beat competitor pricing by 10%. Bring us their price and we will beat any other spandex screen company on the web!
NEED A SPECIAL SIZE SRETCH SCREEN OR STRETCH SHAPE? WE CAN DO THAT! SUBMIT A SPECIAL ORDER REQUEST HERE
Care instructions: Machine wash cold. Do not bleach. Tumble dry low. Do not iron. Material may also be dry-cleaned. We recommend using Oxiclean to spot clean before washing if the screen has any stains.
Notes:
These spandex stretch projection screens do not include a framing system and are for the screen only. You can find our framing systems and kits here.
Share this article
Related Posts