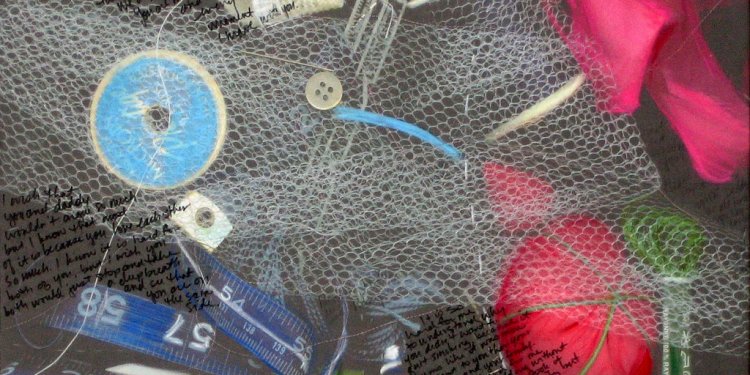 Digital printing on fabrics
WHAT IS DIGITAL PRINTING?
First, let's look at conventional printing. Conventional screen printing requires the engraving of one screen per color in a design. So a design with 18 colors would require 18 screens. Additionally, 18 separate colors also need to be mixed and matched. With digital printing, there are no screens or colors to mix. Any image you can see on a computer can be reproduced on fabric in the same way as your desktop printer prints images on paper.
WHAT FABRICS CAN BE PRINTED?
Unlike other digital printing operations, our digital printing solution is not limited in regards to any fabric content. We can print on cotton, polyester, rayon, silk, linen, nylon, wool, etc., as well as blends. The only real limitations are: any fabric with a finish or coating that repels water; any fabric that won't lay flat and move through the printer smoothly; and any fabric wider than 70.
CAN YOU PRINT ON MY FABRIC?
Yes. The fabric can be PFP, White, Natural, or even a light color, but we will have to charge you a set-up fee for profiling the fabric and verifying that it is printable. This profiling process is a one-time $250 fee and includes a strike off. It is your responsibility to test this strike-off and confirm that the printed fabric will meet your needs. Additionally, any print flaws due to your fabric's condition, such as loose threads, lint, nubs, etc., will not be the responsibility of Robert Kaufman Co. Your fabric rolls must be a minimum of 20 yds even if you are printing less yardage. For larger print runs using your fabric, we will consult with you on roll size and working losses.
WHAT KIND OF INKS ARE USED?
Our digital print solution uses a patented pigment ink technology that is water based and absolutely free of heavy metals, formaldehyde and Alkylphenol Ethoxylates (APE), making them non-hazardous, non-toxic and 100% biodegradable. Our inks adhere to the strictest human health and environmental standards and contain no animal by-products and are completely vegan friendly, meeting both the Oeko-Tex 100 and Global Organic Textile (GOTS) standards.
IS THE FABRIC WASHABLE AND COLOR FAST?
The printed inks are all washable and meet excellent color fast standards. The below results are, in general, readily achievable, however results may vary depending on the basecloth and how it was finished. We recommend: Machine wash cool or warm, delicate or gentle cycle, Tumble dry low, remove promptly. Best to iron the reverse side.
| | | |
| --- | --- | --- |
| COLOR FASTNESS TO: | ON 100% COTTON SAMPLE | ON 100% POLYESTER SAMPLE |
| Washing ISO 105 C06 (C2S) 105°F | 4-5 | |
| Dry Rubbing (ISO 105 x 12) | 3-4 | |
| Wet Rubbing (ISO 105 x 12) | | |
| Perspiration in Acid (ISO 105 – E04) | | |
| Perspiration in Alkali (ISO105 – E05) | | |
| Light Fastness – Xenon Test (ISO105 - B02) | 7-8 | |
WHAT DO YOU NEED TO PRINT MY DESIGN? ARE THERE ANY DESIGN LIMITATIONS?
The image file can be any Illustrator, Photoshop, PDF, JPEG, TIFF, GIF file, with optimally 300 DPI. When designing continuous patterns they should be put into a repeat, however, unlike conventional printing, your repeat is not limited by the size of the print screen. You can also print panels and other engineer layouts. Also, note that multiple designs can be printed in a single run. You can also print panels and other engineer layouts. Also note that multiple designs can be printed in a single run.
COPYRIGHT ISSUES
Robert Kaufman Co. Inc. will only print designs that it owns the copyright of, or has a license to print. When printing our customers' designs, we require a signed Indemnity Agreement which states that the customer has rights to the design and indemnifies Robert Kaufman Co. Inc. against any claims.
WHAT ABOUT COLOR MATCHING?
Digital printing is more of an art than a science. The color effect seen on a computer screen is not exactly what will print out on the fabric. Though a vast number of colors can be achieved there are some colors that go beyond the range of digital color, making exact color matching problematic. To help with managing color, you may wish to purchase a color guide printed on the fabric you will be using.*
CAN YOU DO DESIGN WORK? REPEATS? COLORING?
Yes, however, our design service capacity is limited, and so we therefore suggest that you work with your own internal designer or seek a freelance design service. If we are able to schedule design time that works for you, all services will be billed at a rate of $55/hour.
CAN I USE THE DIGITAL PRINTING FOR SAMPLING AND THEN PRINT MY BULK USING CONVENTIONAL SCREEN PRINTING?
We would be happy to work with you in this manner. Please note however, that if this is your goal, you must share this with us so we can consult with you on how best to work with your design so that the sample digital print will be reasonably printable via the normal screen print process.
DELIVERY TURN TIME:
While conventional custom print projects take months to fulfill, digital print projects should only take weeks. If print space is immediately available, printings can be delivered in days. Estimated delivery will be quoted at time of strike-off approval.
OUR PRICING:
SET-UP Charges:
Using Customer's fabric = $250 (includes fabric evaluation, profile and 1 yard s/o)
Using Robert Kaufman fabric = $0
Strike-off Charge:
$30 per yard of strike-off ($30 min charge) + the Cost of Fabric
Production Printing Charges:
5 – 25 yds = $30 per yard + fabric
26 – 299 yds = $10 per yard + fabric
300 + yds = For volume orders of 300 yds +, we will try to improve the price based on the needed volume and the specific design requested.
DESIGN CHARGES:
Any design work required beyond checking the art files for readiness will be billed separately and on top of the fabric and printing charges at the rate of $55 / hourly rate. Customer can also opt to use a freelance designer of their choice when preparing the artwork.
*COLOR GUIDE:
Share this article
Related Posts