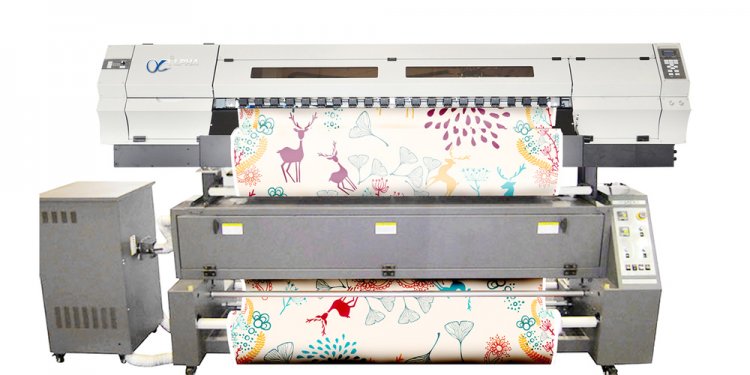 Digital printing on fabric machines prices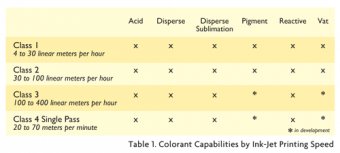 Digital printing technologies shown at ITMA 2015 prove the technology has reached a level of performance that meets market needs in terms of efficiency and speed.
By Dr. Lisa Parrillo Chapman
High-speed digital printers capable of printing 70 meters per minute (m/min) now are competitive with rotary screen printing in terms of speed and cost, and offer an advantage when printing shorter runs or multiple colorways. Ink-jet printing garnered excitement at ITMA 1999, but low production speed was a major limitation of the digital printers available at that time. At ITMA 2003, digital ink-jet printing machines demonstrated printing speeds of 150 square meters per hour (m2/h). However, even with increased speed, the printing technology was suitable only for short to medium production run lengths, and was well below the speed required for long runs. At ITMA 2007 and 2011, digital ink-jet printing machines had an increased presence, but it was not until ITMA 2015 that the textile industry paid serious attention to ink-jet printing for long runs.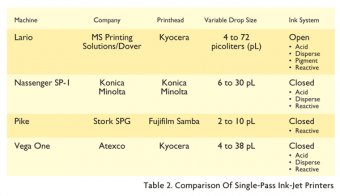 Once recognized only for sampling, ink-jet printing onto textiles is rapidly developing into a viable method of printing for smaller run specialty and customized fabrics, as well as for large run productions. By eliminating the screen preparation process, ink-jet printing allows more flexibility in the printing process, provides capability for fine line detail, near infinite number of colors, freedom from repeats and the ability to engineer a print design within a garment or furniture marker. The fine line detail and increased number of colors produce a near photographic image on the textile substrate, enabling new product categories. Currently, ink-jet printers can be classified into four categories based on speeds ranging from 4 meters per hour (m/h) to greater than 70 m/min (See Table 1).
Single-Pass Printers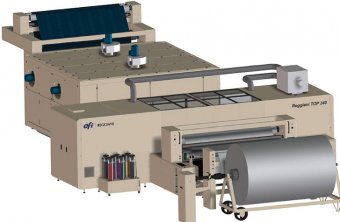 Much of the digital printing excitement at ITMA 2015 centered on the four single-pass printers shown: Italy-based MS Printing Solution's Lario; Japan-based Konica Minolta's Nassenger SP-1; The Netherlands-based SPGPrints' (Stork) Pike; and the Vega One from China-based Atexco (Hangzhou Honghua Digital Technology Stock Co. Ltd.) (See Table 2). Digital textile printers that employ single-pass printhead systems print on the substrate as the fabric is fed under a fixed printing unit.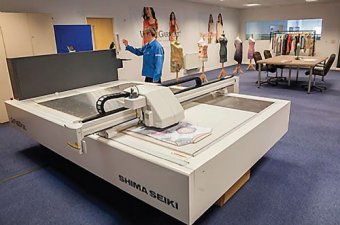 Single-pass printers print at significantly higher speeds — up to 70 m/min — than scan-type printers that print by moving the printhead carriage back and forth. In single-pass printing, each printhead station jets one color — cyan, magenta, yellow or black (CMYK) — and up to four additional stations of colors can be added such as blue, green, violet, grey, red, or orange. The footprint of single-pass printers is considerably larger than scanning mode printers, however the speed of single-pass printers justifies the large square footage because these printers are capable of printing up to 70 m/min.
MS Printing Solutions, a Dover company, was the first company to market a single-pass printer and has demonstrated leadership in this category. MS has installed 15 Lario machines worldwide, with the first installation in 2012. Italy-based Miroglio Group has three Lario machines. The printer has recorded print speeds of 72.6 m/min and is capable of printing 80, 000 meters per day. The Lario printing sublimation paper can be printed at speeds in excess of 100 m/min.
Share this article
Related Posts