Cotton Fleece Fabric by the yard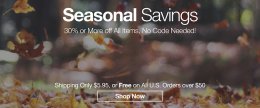 Fleece Fabric By The Yard, that's our business. Simply put, you will not find a better price anywhere on the web, and our fleece material is of better quality than our competitors who charge dollars more per yard. Shipping is always cheap, or free as we realize that's very important to our customers. We carry only the highest quality fleece material, and ensure your satisfaction with our money back guarantee. We offer anti-pill fleece fabric, double brushed fleece, sherpa faux fur fleece, minky, wholesale fleece fabric, and micro fleece as well.
We ship to Canada, and anywhere in the world internationally, including Europe! We carry a huge variety of fleece material including, kids fleece prints, baby fleece patterns, animal fleece prints and licensed fleece such as Hello Kitty, Paw Patrol and Disney.
Please contact us with any questions and we'll respond to your e-mail very promptly, we promise!
What is fleece?
Fleece fabric is one of the most versatile and dynamic materials available for making clothing, blankets, jackets, and other accessories. Those who live in cold, or damp climates can appreciate the warmth that fleece brings to the table. Many fashion retailers already know this. Companies such as L.L. Bean and The North Face, for example, have entire lines of fleece clothing from base layer items to outerwear. Do-it-yourselfers can buy their own fleece fabric in bulk to make more customized clothing for themselves, family, friends, and even pets. Fleece has so many uses, we are sure you'll enjoy the convenience of fleece material in your life.
So how exactly does fleece function to keep people feeling good in the bad weather? The answer lies in the structure of the fleece fabric. Fleece traps a barrier of air warmed by your own body temperature next to your skin. This means that cold air is trapped outside of the material and warm air is trapped inside, and this is how fleece helps your body stay warm. While fleece is trapping warmth close to your skin, its fibers are wicking moisture away from your skin and transferring it to the outside by a process called capillary action. That's how fleece continues to provide warmth even when it's wet.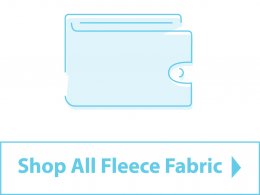 Not only is fleece warm, but it's porous structure makes it incredibly breathable. For that reason, fleece is the best choice you can make for comfortable outdoor clothing needs, whether you're hiking, skiing, snowboarding, mountain climbing, or whatever. Fleece is tough enough and durable enough to go where you go.
What can you do with yards of fleece?
Perhaps the greatest thing about fleece fabric is its versatility. Fleece fabric gets its versatility not just from its high warmth to low weight ratio, but also its aesthetic qualities as well. Yes, we just said aesthetics. Because fleece fabric is so versatile, it is attractive to a broad range of people. Everyone from new moms, DIY fashionistas, and craft boutiques, to charity organizations looking to spread some warmth to those in need, and outdoor aficionados of basically every stripe. There is a limitless number of crafts, and blanket designs that are great applications for fleece. Also fleece clothing like sweatpants, joggers, pajamas, and pullovers and hoodies are often sought as much for their trendy aesthetic appeal as they are for warmth and designed to be paired with other pieces.
Share this article
Related Posts