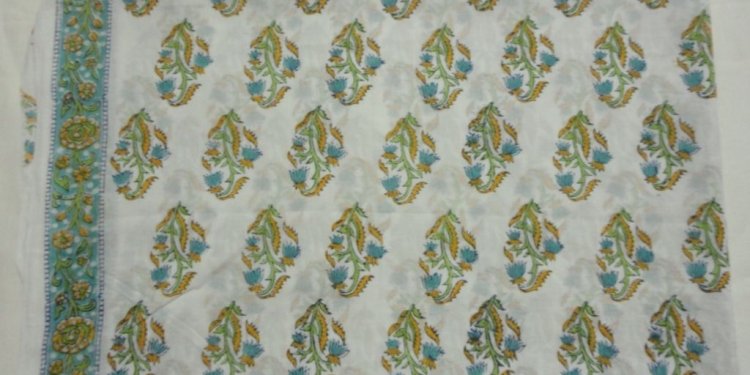 Cotton Voile fabric by the yard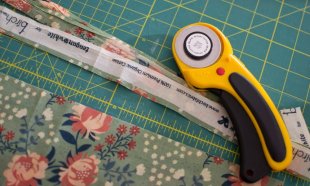 Let's face it, sometimes moms forget to accessorize. Well, this infinity scarf made with just a yard of soft cotton voile is an easy accessory that you can wear anywhere. And it has fine french seams and a neat 1/4'' hem. Lovely!
So let's get started! You will need:
1 yard of 44'' wide light-weight cotton or other easy to drape fabric (more about my fabric choice below)
matching thread
rotary cutter and mat
optional - narrow-hem sewing machine foot
The fabric I used is soft
organic cotton
voile from Birch Fabrics (available at Fabricworm). Voile is like quilting cotton, but more lightweight and suitable for blouses, dresses, and scarves. It's perfect for this project because the print looks almost the same on both sides, so when your scarf twists and turns, it looks gorgeous all the way around. Many of our favorite quilt fabric manufacturers are also making voile, including Birch Fabrics, Westminster, and Art Gallery Fabrics.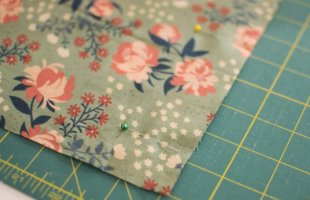 You could also use another lightweight fabric such as linen or rayon. This tutorial is based on 44'' wide fabric. If your fabric is wider or narrower, you'll have to make adjustments.
Cutting Instructions:
1. Cut the selvages from your yard of fabric (see photo above).
2. Then cut the fabric in half making two half-yard pieces (both pieces 18'' tall and approximately 42'' wide).
Sewing French Seams:
3. Pin the half-yard pieces wrong sides together along one short edge.
4. Stitch the seam with a 1/4'' seam allowance. I used my 1/4'' quilt piecing foot for this, but you could also follow the guides on your sewing machine.
5. Use a ruler and rotary blade or scissors to trim 1/8'' away from the seam allowance.
6. Press the seam to one side, and then press right sides together with the seam along the edge.
7. Sew again with the fabric right side together and again a 1/4'' seam allowance.
8. Now press your pretty French seam to one side. :)
9. Make two twists in your fabric, and place the remaining short ends wrong sides together.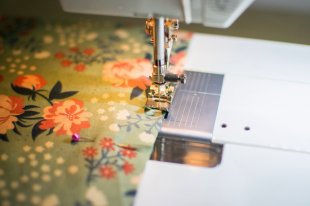 Sew another French seam, making a twisted circle of fabric.
Sewing a narrow 1/4'' hem:
10. Sew a line of stitching all around one long side of the scarf, 1/4'' from the edge. It doesn't matter if you sew on the right or wrong side.
11. Press the raw edge to the wrong side along the line of stitching. That line of stitching you just made will make it easy to turn a nice straight hem.
12. Turn the folded edge over one more time and press.
13. Stitch close to the folded edge for a beautiful hem. Repeat on the other long edge and you're done!
Thanks so much for reading this tutorial! If you love selfish sewing like I do, keep your eye out for my new book that came out this Fall - . It's an amazing collection of projects from some very talented bloggers including tote bags, dresses, scarves, belts, and more! You can also keep up with me by signing up for my daily newsletter.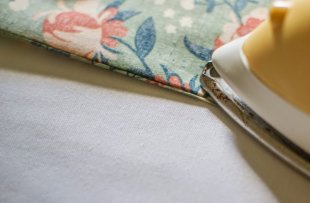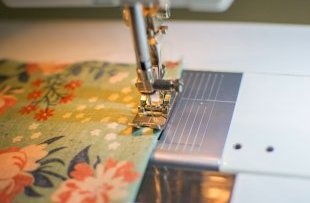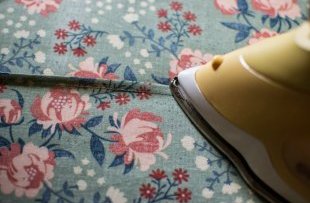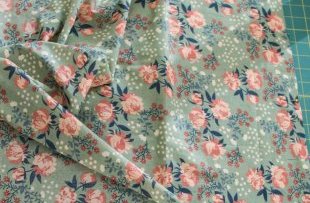 Share this article
Related Posts