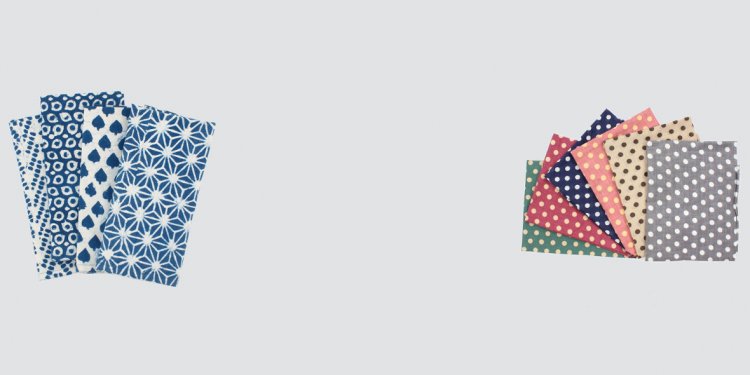 Hand Block Printed Fabrics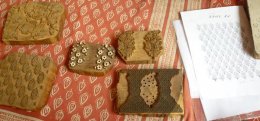 Hand block printing is a centuries old Indian art form that utilizes a hand carved teak wood block that is dipped in dye and stamped by hand onto cotton or silk.
The design for the block is usually a traditional Indian motif. The motif is traced onto a block by a master craftsman who then chips away at the block to create a stamp.
The printing process begins by pre-washing the fabrics in the river in order to reduce water consumption. The fabric is then dyed, laid flat on a table and fixed firmly to the table with pins.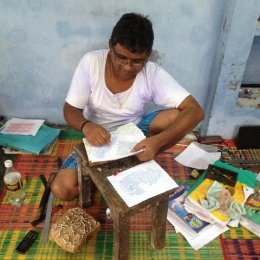 Four to five basic natural colors are used that are then mixed together to form a multitude of colors. The block is then dipped in the dye and stamped firmly by hand onto the fabric. Finally, the fabric is rinsed in the river and hung to dry in the sun, minimizing energy consumption.
Good printing requires skill and practice in order to create uniformity and clear block printing patterns.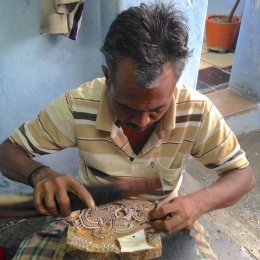 Small variations in the printing add to the unique charm of these handmade fabrics.
How long does it take to create a block? The process of creating the stamp can take 7 to 10 days, depending on the
complexity of the design.
How many blocks are used on one print? Each color has its own block, so the print to the right for example requires 3 different blocks.
How long do the blocks last? If the block is used on a regular basis, which would be about 300 meters a month, they will last about 8 months.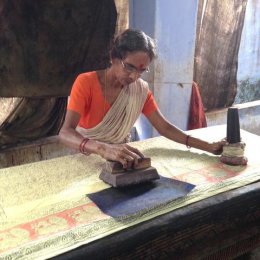 However, even if they are not used, after several years the wood deteriorates and the block will not print as well.
How many meters can be printed in a day? A skilled artists can print 20 meters a day of a one- block design or 4 meters a day of a 4 block design.
What is the inspiration behind the blocks? Most of the blocks are based on Indian mythology or inspired by nature and animals.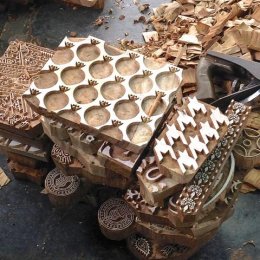 What is the hammer that is seen in the picture above for? Stamping the fabric requires force. For the women, some of which are a bit older and more frail, the hammer helps them create that force.
Can any color be produced? No, unlike chemical dyes, not all colors are possible.
How can these fabrics be cared for? Machine wash with mild detergent in cold water, wash colors separately, do not soak and do not dry in direct sunlight.
Share this article
Related Posts