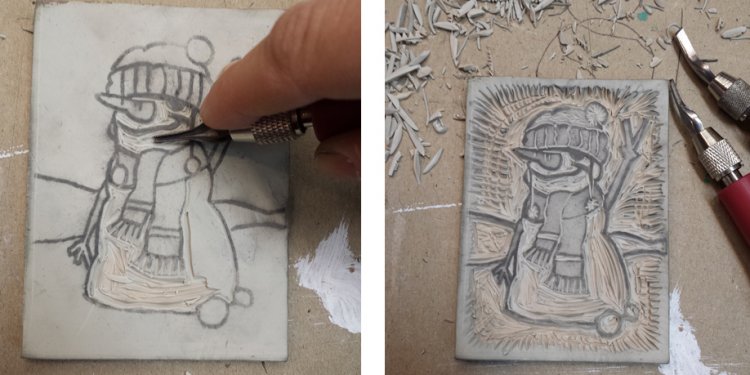 How to block Printing?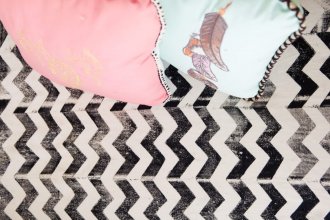 I showed y'all My New Backyard and promised some tutorials. One thing I did was to block print some fabric with a chevron pattern. I couldn't find a fabric I liked to cover the cushion with, I wanted a linen with a sort of handmade feel to it. So I block printed my own.
Then I sewed it into a cushion cover (using the exact same method as I did in my tutorial on sewing a crib sheet, with the measurements adjusted to the measurements of the seat cushion).
I'm really happy with the way it turned out. Let me show you How to Block Print Fabric after the jump…
How to Block Print Fabric
First you'll need a few supplies. You need to create a block with your design on it.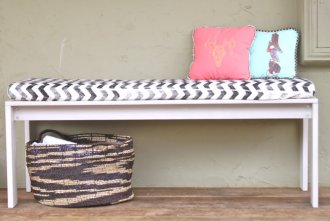 I've seen people use cardboard, but it's easier in my opinion to actually do it the OG way and make a linoleum block. You can buy a linoleum block at amazon for around $5 (depending on the size) or any art supply store in a variety of sizes. You'll also need a cutting tool, some tips, an ink roller and a tray for your ink. You can buy a complete starter kit with everything you need for $17 here: Speedball Block Printing Starter Kit.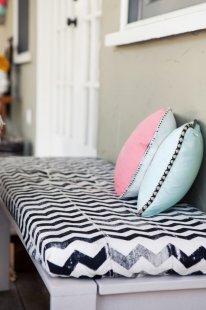 That includes the lino handle (cutting tool), a variety of different tips for it, some ink (only for paper though), and a foam tray and roller to apply the ink to your block.
And you'll need some fabric. I used linen in bleach white from Fabricworm.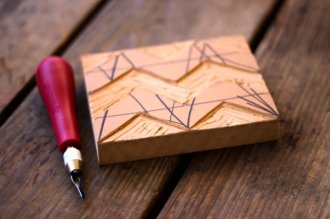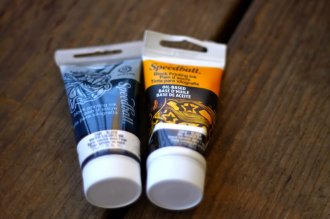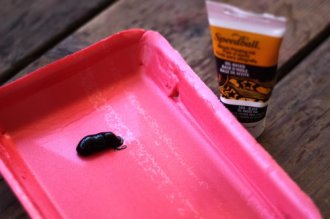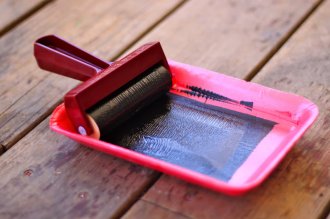 Share this article
Related Posts