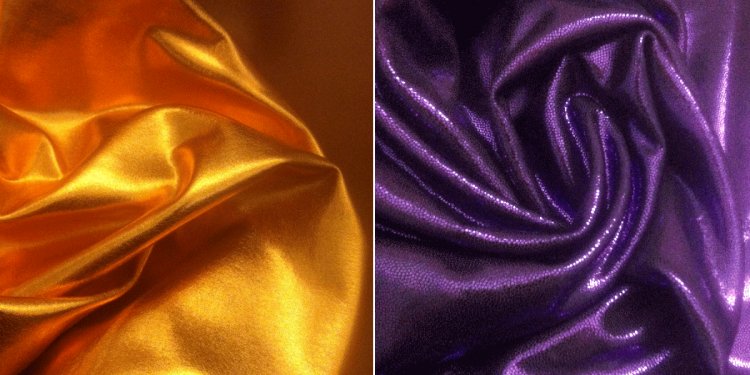 Lycra VS Spandex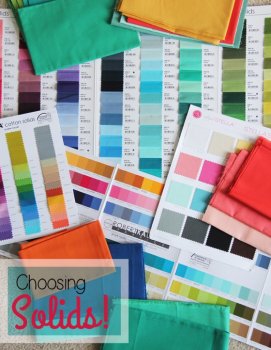 I LOOOOOOOVE SOLIDS. All Caps and lots of O's love them. The right combination can make the pattern stand out and the print fabrics pop. What mascara does for your eyes…solids can do for your quilt. 😉
They can also be overwhelming…there are 303 Kona Cotton colors to choose from and that's just one manufacturer! Choosing the right colors can be a pain, especially if your shopping online…so color cards can be a lifesaver. Color cards are expensive…so if you can only buy one my favorite is the Moda Bella Solids card (purchased here). The swatches are bigger and I find most of my top colors on it. The Robert Kaufman Kona card has more colors, but the swatches are about an inch square and it's hard to get a good idea of the true color…I still love it and use it often though (also purchased here).
The safest bet is to choose colors based on print fabrics I love. If I'm making a quilt, I choose my print fabrics first, and choose out a few colors from the prints to buy in solids and add into the mix. This quilt I color matched the solids to a few prints from the quilt, so it was a safe bet, but the solids still make the pattern more visible even though they are the same colors as the prints.
Or, you can add in a slightly different shade of solids to mix it up a bit, like the Kelly green and the dark blue in this quilt. There is no other primary green in the quilt but with so many other greens…it works, and makes it more interesting!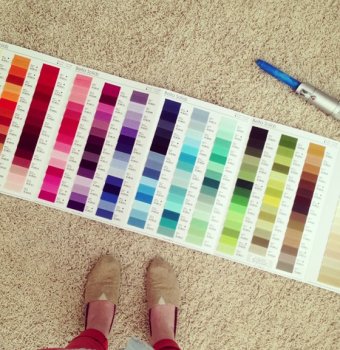 (If I could travel back in time I would iron that quilt top before taking the picture!)
I've also found some of my favorite solids by trial and error, and from recommendations from others. I keep a big stash of my favorites that I use all the time and try to keep at least 1/2 a yard of each. My background fabrics like white (the color is below) I buy by the bolt, or wait for a sale and buy a lot of it. Most solids are cheaper than print fabrics…another reason to love solids! I usually add 2-3 solids to every quilt depending on the size, not including the background fabric.
Here are my current favorites solids…all of these are either Bella Solids, or Kona Solids:
White: Bella 9900-97 Bleached White (This is the perfect creamy background white!)
Beige/Tan: Bella 9900-242 Linen
Grays: Kona 1007 Ash, Bella 9900-83 Gray (more of a beige/gray), Bella 9900-184 Steel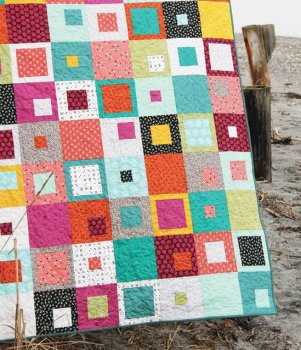 Blues: Bella 9900-34 Aqua, Bella 9900-87 Teal, Bella 9900-137 Coastal, Bella 9900-227 Cobalt, Bella 9900-191 Seafoam
Greens: Bella 9900-228 Grass (or Kona 317 Peridot is similar), Kona 411 Leprechaun, Kona 1141 Fern (this is a bright, true green), Bella 9900-268 Emerald
Reds: Bella 9900-47 Scarlett (True red), Kona 1087 Coral (Coral-red)
Orange: Kona 1265 Orange, Bella 9900-80 Orange
Yellows: Kona 1677 Curry (this is the mustard-yellow above), Kona 23 Lemon (true yellow)
Pinks: Kona 1228 Melon (dark coral), Bella 9900-88 Bubblegum (light coral), Kona 274 Primrose, Bella 9900-62 Rose, Bella 9900-89 Tearose
Purples: Bella 9900-203 Orchid, Bella 9900-204 Plum (these are both more mauve but pretty!)
You can always buy pre-cuts of solids too… it's a great way to add to your stash without getting overwhelmed by choices. I love buying my solids in person in a quilt shop, but I also buy a lot of my solids online. I rarely pre-wash my fabrics, including my solids. Since I'm buying mostly high quality fabrics I haven't had a problem with them bleeding. However if you buy a dark or red solid from a chain store, definitely pre-wash it.
If you have a favorite solid I didn't mention or a great resource for solids please share in the comments below. Most of these were Kona or Bella solids because I'm familiar with them…but other companies make some amazing ones too. Shop around and see what you like best!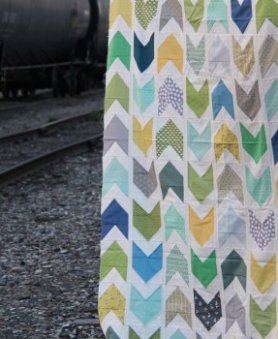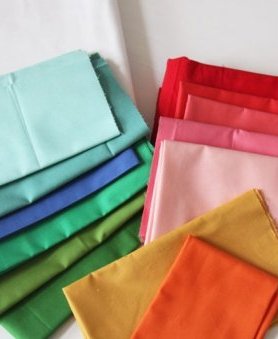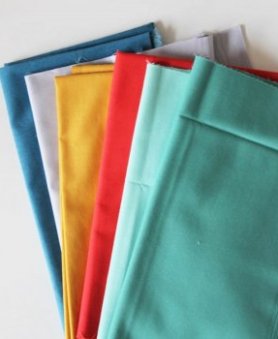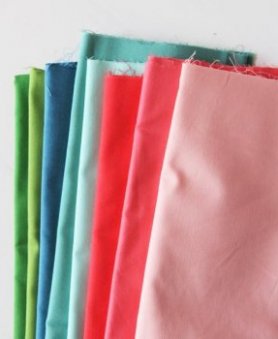 Share this article
Related Posts