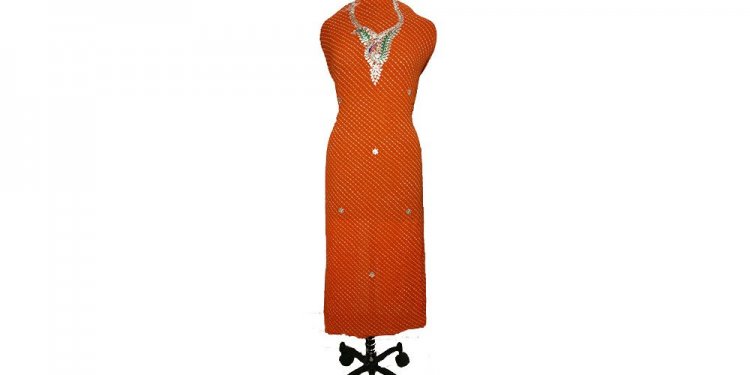 Brocade Dress Material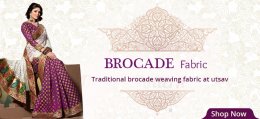 Brocade fabric is any fabric in which patterns are created by inserting the pattern thread between the warp thread. This is a very rich, decorative textile that is woven in colored silks using shuttles and looms; it may or may not have supplemental gold or silver threads. The goal is to achieve ornamental designs on the fabric that look like they are embroidered on. Such low relief designs are actually a part of brocade fabrics, created by using a supplementary weft technique in addition to the standard weft.
Brocade fabrics have been produced since ancient times, in centers of textile production located around the world. This costly fabric has a very rich and beautiful look and is considered extremely exclusive, which is why it has been the preferred fabric of the upper classes for many centuries. Today, in western culture, it is primarily used in home furnishings and to create beautiful, special-occasion garments like bridal gowns.
On the other hand, the brocade weaving industry is still flourishing in India, where brocades are used to produce a wide variety of gorgeous, traditional as well as modern ethnic garments. Indian brocade fabric has been produced here since the pre-medieval times. The brocade industry was focused around the main textile producing centers in the country such as Mysore and Banaras and really flourished during the reign of the Mughals. It was a key part of courtly fashions, much coveted by the upper class men and women. Over the years, Varanasi in Uttar Pradesh, then called Banaras, became the main center of production of brocade fabrics. In fact Banarasi brocade fabric is still renowned around the world as one of the most exquisite and magnificent fabrics in existence. It is used to make sarees as well as lehenga cholis and salwar kameez. It comes in many gorgeous varieties and types, depending on the material used to make the fabric and the techniques and designs used to ornament it.
Share this article
Related Posts