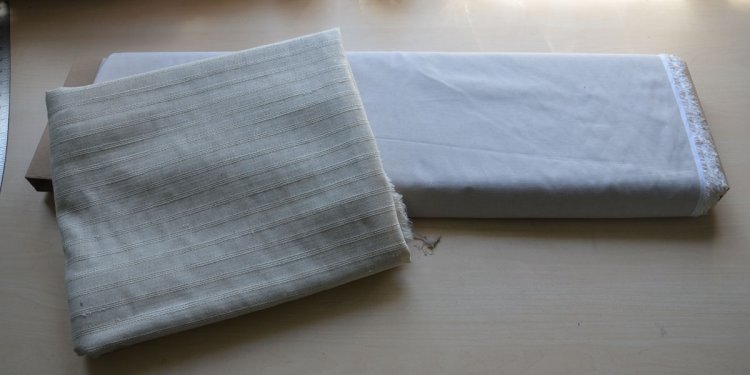 What is Chiffon Fabric like?
With the advent of manmade materials, today's bride has far more choices than her predecessors did when choosing the fabric for her wedding gown. The number of choices may be a bit overwhelming. Start by considering the time of year in which you'll be married and whether your wedding will be indoors, or outdoors. You can eliminate some fabrics because they are too heavy for the summer, or too lightweight for the winter.
Next you can narrow your choices by price. Some fabrics are more expensive than their synthetic "twins." Narrow your search even further if you know what style gown you want and suit the fabric to the style of the gown.
Last, but not least, consider the kind of wedding you'll be having. If it's to be a formal, indoor affair then you can choose a delicate fabric. But, if you're having an outdoors, or informal wedding, you'll be better off picking a fabric that doesn't wrinkle easily and is not too delicate. There are pros and cons to every fabric, so I'm hoping that this article will give you the basics for when you are ready to shop for your dress.
BATISTE is a lightweight, soft, and transparent fabric in a plain weave.
BROCADE too is made from silk or synthetic fibers. What distinguished this very elegant fabric is that in that raised designs (known as jacquard) are woven into the fabric when it is woven. The resulting material is somewhat stiff and has great body. It is softer and lighter than satin, and is of medium weight. It's best for: structured, A line, or column gowns.
CHARMEUSE is machine-woven from silk or synthetic fibers. It is frequently found in lingerie, because it is both lighter and softer than satin. It drapes well on the body, following the body's contour. Generally, charmeuse is shiny on one side and matte on the reverse. It has a soft drape and is best for unstructured, flowing styles, empire, mermaid gowns. It's very delicate and has an especially luxurious feel and rich look. It's less expensive than silk satin, but more expensive than synthetic fabrics. Silk charmeuse, also sometimes referred to as "crepe backed satin" is a form of silk satin, but is very thin and floaty. This fabric is best worn in warmer months, but because of its unusually rich appearance, can also be worn in the winter.
CHIFFON is machine-woven from silk or synthetic fibers like nylon. It is soft, sheer, and transparent so, because of its ethereal quality, it is often used as the overlay on the gown's skirt and is popular for sleeves, overskirts, and wraps and is often layered. Chiffon can be made from silk (more expensive) or rayon (more affordable). It has a soft, fluid drape and is best for overskirts, layered wedding, sheer sleeves, ballgown, and empire gowns. It is much less expensive than silk chiffon, is lightweight, and is available in just about any color. It does, however, wrinkle easily (not as much as silk) and is quite delicate.
POLYESTER CHIFFON is the most common type of chiffon in the bridal gown industry. It's sheer, floaty, less expensive than silk chiffon, lightweight, and comes in any color. Unfortunately, it's very delicate and wrinkles easily, albeit less than silk. This fabric is perfect in warmer months.
SILK CHIFFON , also known as silk mousseline or silk crinkle chiffon is very similar to synthetic chiffon. It is sheer, soft and very lightweight, but is very delicate, expensive, and some brides dislike it's "raw" texture. It best worn in the warm months.
CREPE is a soft silk, acetate, or lightweight rayon fabric with a gauzy texture and a crinkled surface. It's heavier than Georgette, has a soft drape and is a best-fit for flowing, soft silhouettes, ballgown, empire, and mermaid styles.
DAMASK is similar to brocade with raised designs, but lighter in weight. The pattern is the same color as the fabric, with a dull jacquard design. Its medium weight, semi-stiff and best for bodices, tailored wedding gowns, shrugs, jackets, A Lines, and columns.
DOTTED SWISS is a sheer, very lightweight, muslin fabric embellished with raised dots, evenly spaced throughout.
EYELET features open-weave embroidery> Breezy eyelet is typically associated with spring and summer.
Share this article
Related Posts