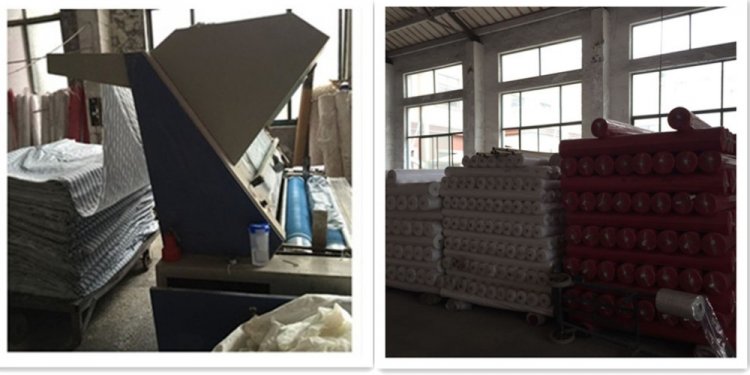 Crinkle Silk Chiffon Fabric
Chiffon, charmeuse and shantung have you in a swirl? Navigating bridesmaid dress fabrications can seem daunting, especially your first time. What exactly is peau de soie and for god's sake what will it feel like? Here I present a tutorial in bridesmaid dress fabrics and finishes—it's all you need to know to help you choose which finish is right for the styles you like or the type of event you're planning.
First of all, there's a difference between a fabric and a finish. Fabrics are cotton, silk, nylon, rayon or polyester, to name a few. Finishes are terms like chiffon, taffeta, and satin. It's important to know the difference.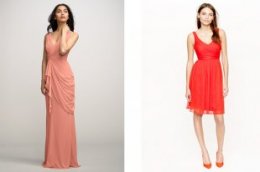 Most people are more familiar with fabric than finish, so we'll cover finishes here. If a dress is listed as "satin, " this does not mean it is made of silk. Synthetic fibers like polyester and rayon can easily take on a satin finish, so be sure to check closely before making a decision.
It's also important to note that while the descriptions below give a general idea of each finish, the characteristics of the fabric can vary greatly based on the quality of fabric the retailer uses.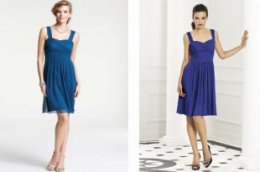 Some satins will feel much smoother than others, just as some taffeta will be stiffer. That's why it's important to feel the fabric yourself before committing. Request a swatch to make sure it looks and feels the way you think (and hope) it will.
Chiffon
Chiffon is very lightweight and flowing, meaning that it does not cling to the body and is very good for styles with a lot of draping, like dresses with empire waists. It can be a bit sheer, so you will often find it draped in multiple layers.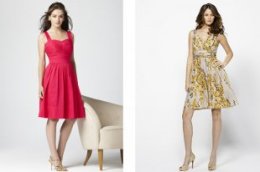 Chiffon is a nice fabric for muted colors and pastels because it does not have a distinct sheen, allowing delicate colors come through. It can be found in regular or "crinkle" chiffon, meaning that the fabric will have a subtle accordion pleat. Chiffon is ideal for outdoor or daytime weddings, as its light weight will keep girls cool. (Dresses: Watters and J.Crew)
Georgette
Georgette is quite similar to chiffon in drape and feel. It is only slightly heavier than chiffon and a bit less sheer. It is ideal for outdoor or daytime weddings, as its light weight will keep girls cool. (Dresses: Ann Taylor and Dessy)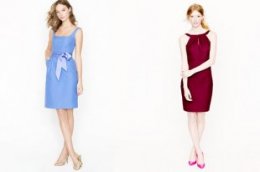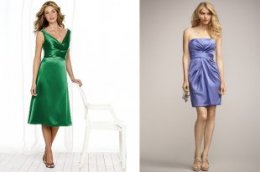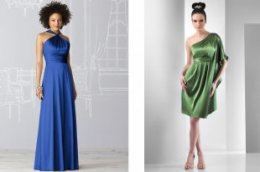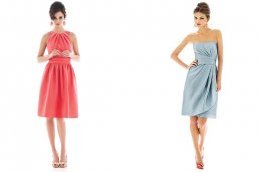 Share this article
Related Posts