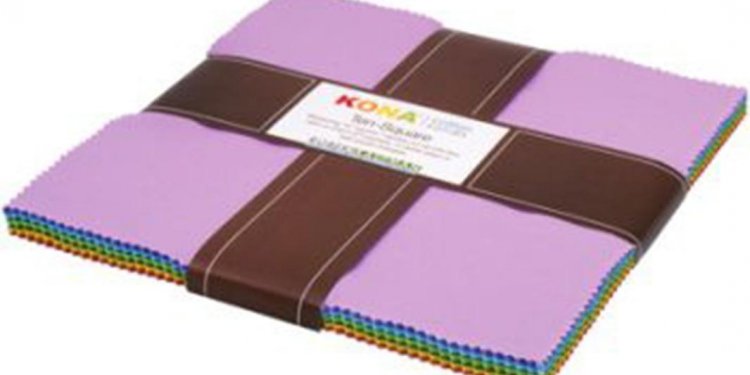 What is Kona Cotton?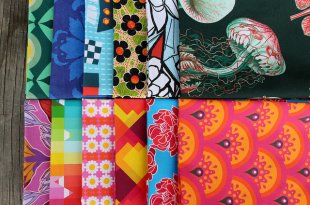 We have some exciting news today plus a special giveaway! We're so pleased to announce the newest in Spoonflower's lineup of fabric choices: Kona Cotton, a premium quilting-weight cotton by Robert Kaufman Fabrics. Our new quilting-weight cotton fabric balances a soft hand with a durable medium weight and a fine, smooth surface that prints beautifully. The price for the new Kona® will be the same: $16.20 per yard for your own design, or $18 per yard for marketplace fabrics.
Kona® is a brand that is already known and beloved by many quilters, but this lovely fabric lends its versatility and fine qualities to many other sewing projects, including shirts and dressmaking, children's clothes, and home decor. This new fabric will replace our current quilting-weight cotton beginning Monday, January 23rd at 9am EST. Orders placed before Monday morning will not be printed on the new quilting-weight.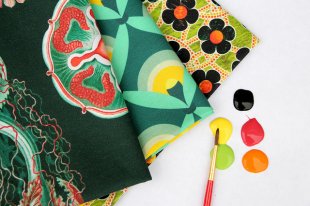 Here at the Spoonflower office, we're loving the new quilting-weight and can't wait for you to try some in your own design (or one of the amazing designs from the Spoonflower community) so we're offering one very lucky winner three yards of Kona® Cotton in the print of her or his choice. To enter the drawing to receive a credit for three yards of custom-printed premium quilting-weight cotton, leave a comment on this post (or on the corresponding Facebook post) that includes your Spoonflower screen name. Entries for this giveaway close Tuesday, January 24 at 5pm EST, and we'll announce a winner Wednesday morning. Read More About Kona® Cotton: Premium Quilting-Weight
Important note for those of you who have ordered our quilting-weight cotton from us before now: The old quilting-weight will continue to be available to you, existing customers, for the next couple of months. Previous purchasers will continue to see basic quilting-weight in the list of fabric choices, along with the new Kona®.
Share this article
Related Posts