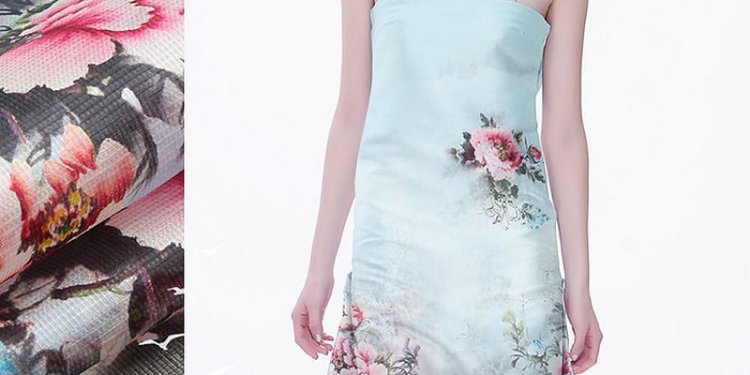 Silk Designer
Joining the Women's March on Washington, D.C. on Saturday — and identifiable by turquoise silk scarves — will be a collective of native groups coming together to support human rights and advance indigenous issues.
Women who participate in what they're calling the Indigenous Women Rise: Women's March on Washington will be gifted a limited-edition "Women Warrior" scarf by L.A. designer Bethany Yellowtail.
The silk scarf was a creative collaboration between Yellowtail and artist John Isaiah Pepion. The scarf being worn this weekend is the second iteration of the "Women Warrior" scarf.
The scarf harkens to the traditional women's war bonnet dance — in Crow culture called the "Shoshone War Bonnet Dance." The dance is part of a larger ceremony that celebrates young leaders from indigenous nations.
The women's war bonnet dance is said to be the highest honor for Crow women, and the only appropriate time for a woman to wear the sacred war bonnet. Stylistically, the pattern of the scarf is designed in a circle.
"I felt it was important to design the artwork in the form of a circle because of our value systems, " Yellowtail explained during an interview last week in L.A. "And the way we think of life is always in a circle. It is not linear."
Additionally, Yellowtail said the women warrior image on the scarf complements the ideals of the Women's March. The artwork, she said, underscores female empowerment and respect.
A representative for Native Americans in Philanthropy, a group involved in Indigenous Women Rise, believes that Yellowtail's scarf is helping to inspire and give a voice to Native American women across the country. The group's CEO Sarah Eagle Heart also said women from 20 cities are registered as part of Indigenous Women Rise and will be represented in Saturday's march.
"This is a great opportunity to help educate and connect with non-native allies, " she said earlier this week. "It is an incredible time because you have the Standing Rock, the youth and the women's movements all simultaneously happening at a time of great uncertainty under the new presidential administration."
According to the Native Americans in Philanthropy website, indigenous women who plan on marching this weekend or want to show support are asked to wear long skirts and turquoise scarves for visibility and identification. Within native nations, turquoise is a universal color for friendship, unity and peace, while long skirts signify prayer and times of ceremony.
Yellowtail founded her brand, B. Yellowtail, in 2014 in Los Angeles, and the brand embodies the essence and values of her Crow and Northern Cheyenne tribal heritage.
Her line is a celebration of indigenous cultures, natural beauty and storytelling, and it's a favorite among celebrities including Shailene Woodley.
Yellowtail said she plans to attend the march on Saturday in Washington to show support for her native community and all women across the country.
"It is exciting to see how this event has sparked so much passion and fire in our people to stand up and be proud, " she said. "I have the resources and I support them being able to be vocal. We come from a matrilineal society, and I know that is ultimately part of my responsibility to help."
Share this article
Related Posts