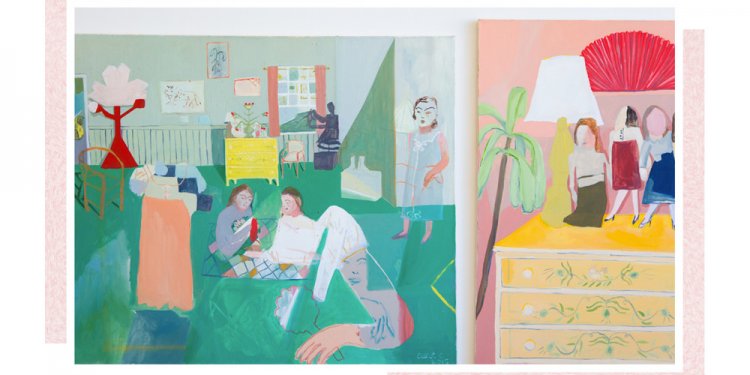 Fabric Distributors
A part of the wholesale division of Vogue Fabrics Inc., Since 1945, we have been selling the best fashion fabrics to the sewing, fashion, special events, costuming, and design industry. We have provided a fabric wholesale outlet for small manufacturers, local designers, retail fabric stores, special events coordinators, churches, schools, costume designers, and other non-for profit organizations to buy fabrics at a discounted price. Located in the Chicago area, with a 25, 000 sq. ft warehouse containing over a half a million yards of fabric, we will have what your company, organization, or special event is looking for.
Thru this website we are offering our special 'buy the bolt' prices, as well as our wholesale fabric specials.
This site is open to everyone; you do not need a re-sellers certificate, business license, or tax-exempt status to buy from us.
State taxes do apply to Illinois and Washington orders.
Illinois and Washington state businesses and organizations can register for tax exempt status. Click here for details.
Schools may register for a house charge by calling 847-864-9600, this is the Vogue Fabrics Inc. business office.
We offer both regularly ordered fabrics as well as fabric promotional specials.
Listed with Part number that starts with WH- or WS-:
We carry these fabrics year round and are re-stock able.
These fabrics are from mills and distributors and these collections are available for reordering.
Quantity is generally not an issue with these fabrics, as they can be reordered from the mill. Larger orders may takes 8-12 weeks lead time. Overseas delivery times may apply.
Colors, price, quantity, and availability are more consistent than promotional fabrics.
Dye lots on these fabrics over time sometimes do vary.
We make every attempt to stay well stocked on these fabrics. Due to retail store demands, walk in business, and our retail site we sometimes can not fill your order expediently. In some cases allow 2-3 weeks for delivery. If order is time sensitive, please contact us before ordering.
Listed with Part number that starts with CO- or IF-
These fabrics are limited in yardage.
Fabrics listed in the Specials category are not re-order able. Once they are sold out we will not be able to restock that inventory.
Fabrics from this category are 1st quality closeouts, overruns, or discontinued collections. We regularly buy these lots and selections from cut house workrooms, fabric distributors, designers, fabric jobbers, sample lots, or fabric store liquidations.
These fabrics construction will vary in time. ie; the white cotton sheeting we sell today may not be of the same dye lot or weight the next time we offer it.
More Information:
We have low yardage minimums and prices that will be below original wholesale prices.
All the regular re-order able fabrics will be listed on at retail prices and availability. We also have a large selection of fashion fabrics as well as a full line of notions, trims, elastics, and patterns on that site.
Fabric Specials are for sale on this site only and are not transferable to the retail due to inventory control issues.
You can request a swatch of any of our fabrics on this site by 'requesting a swatch' on any of the fabric product pages. All of the fabrics we offer are available for swatches; and our photos of the fabrics are accompanied with a descriptive text and alternative images to help you make a well informed choice.
Share this article
Related Posts