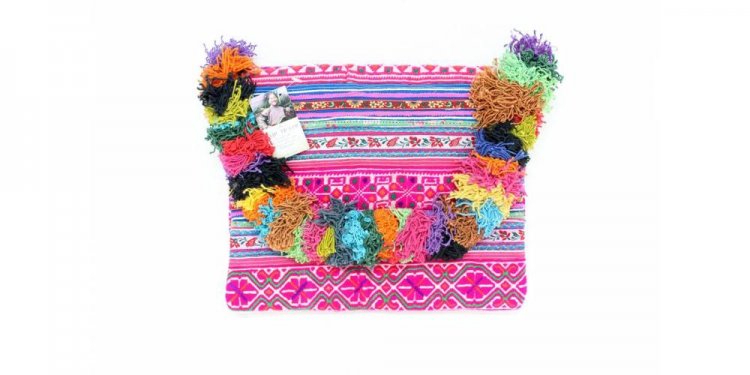 Pink Vintage fabric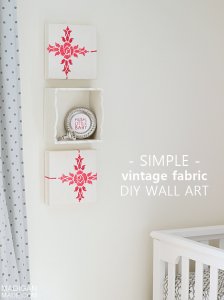 MAKE: DIY wall art with vintage fabric.
If you follow me on Instagram, then you may remember that my husband and I took a trip to Lamberville, NJ recently. It is a quaint little town on the Delaware River with cute restaurants and antique/home stores. That is where I found this beautiful pink and white vintage embroidered tablecloth.
I wanted to display pieces of the fabric in a visual way on the wall as art. So, I bought some square gallery canvases from the craft store and wrapped the fabric around them.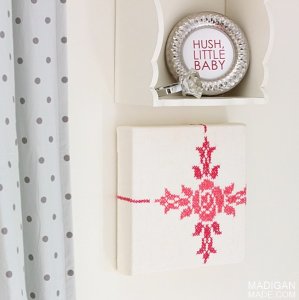 After washing it, I cut out two sections of the same pattern from the table cloth that was large enough to wrap around the frame. I intentionally did NOT try to center the floral images on the frame. I wanted each one to be a little off center. (Placing the images off center helped the frames look a little more modern… but I mainly did it because I did not think I would be able to center the flowers very well!)
To help secure the fabric down over the canvas evenly, I brushed a thick coat of Mod Podge over the canvas first.
I wrapped the fabric around the frame tautly over the glue and smoothed out any bubbles.
Then on the back, I stapled the fabric to the wood frame, being careful to fold over and secure each corner.
Finally, to protect the fabric and to add a more professional looking finish to the frame, I brushed another coat of Mod Podge over the exterior of the fabric and let dry.
I love how the frames look on the wall. They add some needed pink and femininity to the gray and white décor. Displaying the floral fabric in a chunky, square shape is modern, a little unexpected but still pretty.
Do you share my affection for old fashioned prints and florals? I've got loads more in the way of vintage florals and other vintage images that are going into this space. Stay tuned!
Share this article
Related Posts