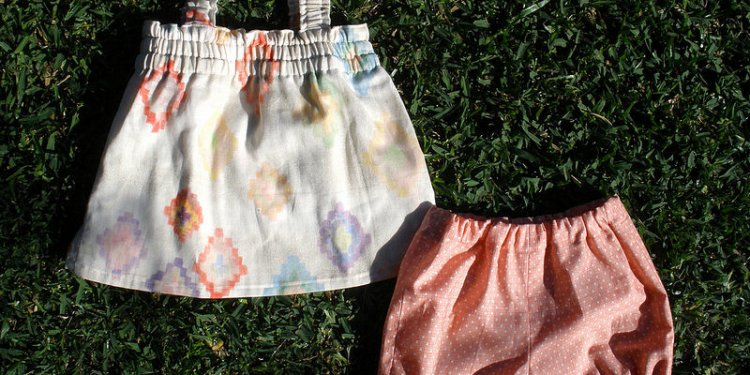 100 cotton Gauze fabric
A-Line:
Dress or skirt silhouette that is more fitted at the shoulders and waist, then gradually flares to a wider hemline, resembling the letter "A."
Baby Rib:
Fine ribbed, 100% cotton knit that's soft, stretchy and lightweight but still provides nice coverage.
Combed Cotton:
Smooth 100% cotton knit with a soft hand that feels like your favorite t-shirt that moves easily with your body.
Cotton Gauze:
Lightweight and airy gauze woven fabrication that's 100% cotton with a crinkled texture. Your go-to fabric when you want to keep cool.
Cotton Jersey:
Durable 100% cotton knit that feels just like your favorite t-shirt. Smooth fabric with no texture that moves with your body.
Cotton Sheeting:
Crisp woven 100% cotton that's lightweight and breathable.
Cotton Voile:
Soft 100% cotton woven, airy and sheer.
Double Face Jersey :
Both sides of this two-sided fabric are 100% cotton. One side is a soft and smooth jersey knit and the other is a soft, slightly open knit that has gauze like qualities, lightweight and comfortable.
Fleece :
Super soft, lightweight and breathable. Often found in sweatshirts.
French Terry :
One side of the fabric is absorbent looped pile, while the other side is flat and smooth. Super soft and durable.
Garment Dye :
The process that makes Fresh Produce clothing look and feel sun washed and beach worn. We sew up the style and dip it in a big vat of Fresh Produce color. The process requires heat so all of our garment dyed clothing is pre-shrunk, soft and fabulous! (This is also why size specifications can be slightly different.) We love how garment dye brings out the individual personality of each garment, just like our customers, no two are exactly alike!
Heavyweight Cotton Slub :
Heavier with no sheer qualities but great smooth body coverage. Feels like a jersey knit, but with more texture and structure.
Lightweight Cotton Slub :
Lightweight and slightly sheer knit, 100% breathable cotton with a slightly nubby texture and stretch that moves with the body.
Lightweight Rayon Lycra :
Fabric content of 95% rayon, 5% lycra. The same as Rayon Lycra, simply lighter weight.
Linen :
Woven with the natural drape, crinkle and hand of 100% linen. Lightweight, cool and comfortable.
Midweight Cotton Slub :
Slightly heavier and less sheer knit than the Lightweight Cotton Slub, but still has breathability, slightly nubby texture and stretch that moves with the body.
Midweight Rib :
Fine ribbed, 100% cotton knit. Stretchy and durable, slightly heavier than the Baby Rib.
Mojave Stretch Slub :
A light and airy woven blend of rayon/lycra with a soft hand and drape and a slightly crinkled effect. Great for lightweight summer bottoms.
Peplum :
A flared section on a jacket, blouse, or cardigan that extends a short distance below the waistline.
Piece Dye :
The garment is dyed after it has been woven. As opposed to yarn dyed, which is when fabrics are woven from yarns that were previously dyed.
Rayon Challis :
Soft and silky, 100% rayon woven. Perfect for shirting with a more relaxed feel & drape.
Rayon Lycra :
Fabric content of 92% rayon and 8% lycra. Soft and bouncy rayon knit with a great drape and smooth texture.
Rayon Slub :
A drapey and bouncy knit similar to the rayon lycra, but has a slight texture and color variation due to the slub yarn added to the knitting process. Has a fabric content of 94% rayon, 6% spandex.
Sweater Knit :
Fine rib polyester/rayon blend, denser than the mid or baby rib, with great stretch. It has a nice drape style and a slight sheen in the light. When dyed, this fabric has a slightly heathered effect.
Swiss Terry :
Has the feel of a French terry, but without being French Terry. Outside has a "looped" texture. During the dye process, the loops take the dye color, but the base of the fabric stays as white.
Stretch Broadcloth :
Fabric content of 97% cotton, 3% spandex. Durable and stable lightweight woven with nice stretch.
Stretch French Terry :
Share this article
Related Posts