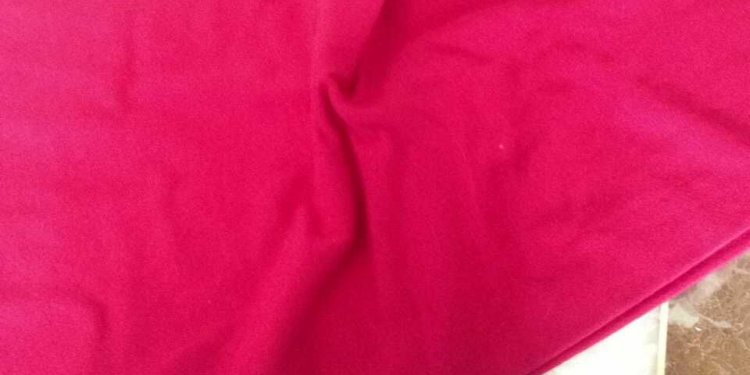 Cotton spandex Knit fabric
Our Cotton Spandex, also known as Cotton Double Knit Fabric, is ideal for use in sport bras, panties, long underwear, everyday bras, and even men's underwear. The Cotton Spandex Fabric is a high quality, heavier weight cotton/spandex, weighing approximately 12 oz per yard.
The Cotton Double Knit is 58-60″ (147-150 cm) wide, made from 96% cotton and 4% Spandex, enough to make it a firm stretch fabric. The fabric stretches in both the lengthwise and crosswise directions.
Colours:
Our Double Knit Cotton Spandex Fabric is conveniently dyed according to the Pantone Fashion, Home + Interiors colour chart. Each of our fabric colours is shown with the corresponding Pantone colour code. If you have the Pantone chart, you may check our colours against it for an accurate colour depiction. Our Cotton Spandex is also dyed to match many of our fabrics, such as our Duoplex, Power Net, Double Knit Power Net, and Stretch Mesh; along with our Band Elastic and Satin Strap Elastic.
Colours Available:
The Fabric is available in 15 beautiful colours: White, Banana, Pink, Deep Pink, Red, Black Cherry, Lilac, Purple, Peacock Blue, Royal Blue, Indigo, Beige, Chocolate, Heather Gray, and Black.
Uses:
The Cotton Spandex is a high quality, multipurpose stretch fabric. Our customers use this fabric to make undergarments of all types. Use the cotton to make panties, long underwear, sport bras, everyday bra's, and men's underwear. The Double Knit fabric is thicker than a regular Cotton Jersey and features a firm stretch. Use for any garment that requires a high quality, stretch cotton with good recovery.
Details:
Sold by: the meter (1.1 yard/40″), or part metre
Width: 58-60″ (147-150 cm)
Stretch: firm stretch is both the lengthwise and crosswise directions
Finish: matte
Content: 96% cotton/4% spandex
Uses: bras, sport bras, panties, long underwear, men's underwear
*Please note – colours can vary slightly between different products and materials. Different materials absorb dye differently, which can cause slight colour variations. The dye saturation can also affect the hand of the individual colours.
Share this article
Related Posts